In 2007, scientists developed a method to determine the sexes of Atlantic walruses using only their jaws' size and shape. Researchers have now put that sexing (identification of an organism's sex) method to the test with Pacific walruses.
There was some doubt about whether this technique would work – for one, Pacific walruses are significantly larger than their Atlantic counterparts. This size difference shows even in individual body parts, including the mandibles.
Yet, the team, led by Nathan Taylor at the University of Alaska, Fairbanks, persisted in applying the sex identification strategy since, if successful, it would significantly reduce the time and financial commitment needed for researching preserved, unidentified walrus specimens. To distinguish between male and female Pacific walruses, they measured the length and height of the jawbone, the minimum jawbone depth (from about the middle point of the jaw to the back), and jaw thickness.
The scientists had to be mindful of whether the jawbones were "not fully fused" (not fully developed, unique to juvenile walruses) or "fused" (fully developed, the sign of a mature walrus). Walruses with partially fused mandibles were likely to yield misleading results.
For example, jaws from male walruses that had not yet fully fused were similar in dimensions to mature females' jaws. To ensure the results were accurate, they could only include fully matured, fused specimens.
After measuring 67 modern specimens (33 of which were male, 24 belonging to females, and ten unknown) and 11 archaeological samples, the researchers concluded that jaw size is indeed a reliable body part to distinguish between male and female walruses. The most significant differences were jaw length and thickness, with females notably smaller in both categories.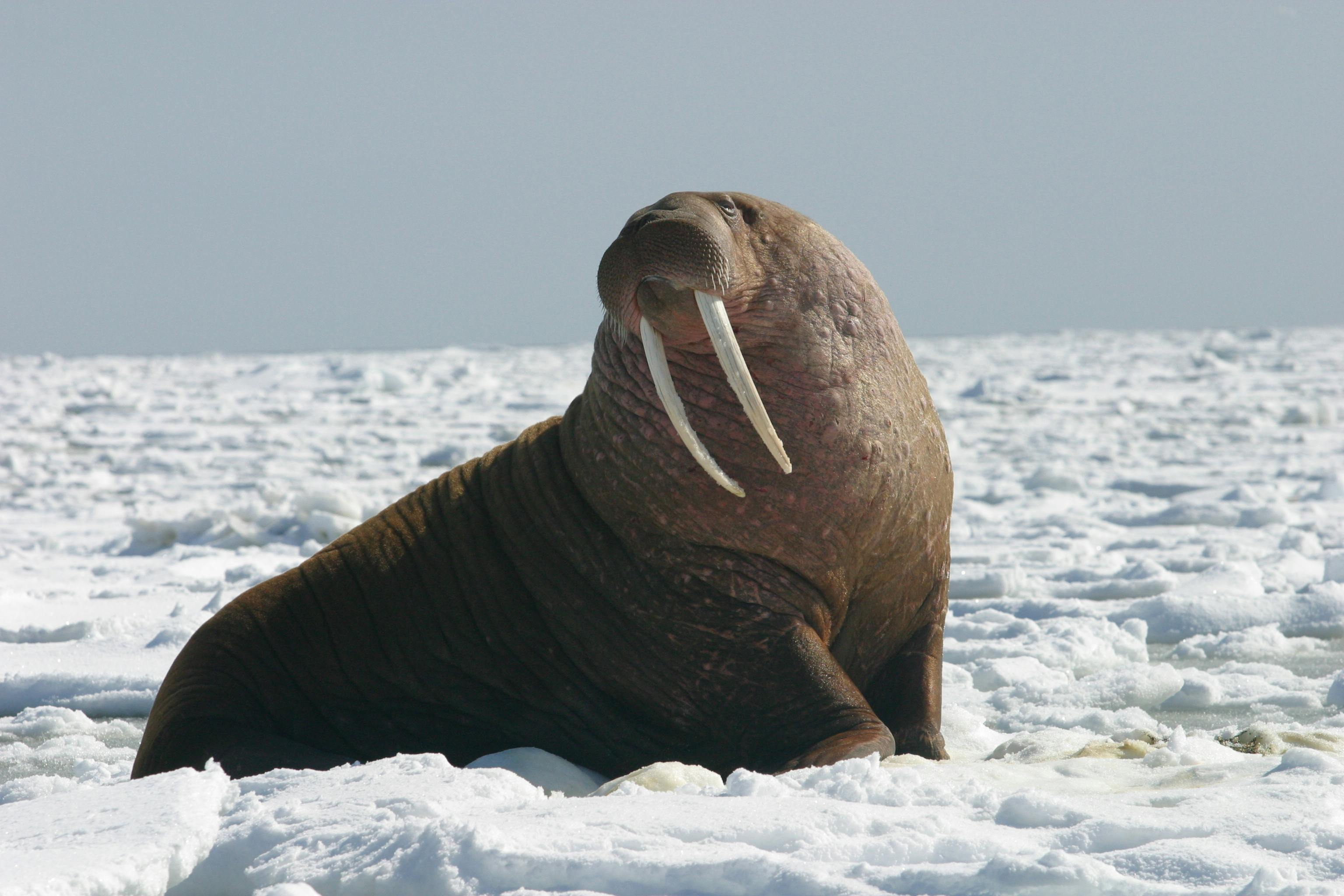 With the original sexing method now confirmed to work for Pacific walruses, scientists will be better prepared to perform several types of analyses, including measuring stable isotopes, trace elements, and hormones in study animals, with greater confidence and less risk of misidentification.
This is a crucial finding, given the insufficient data on Pacific walrus populations, and will hopefully push conservation efforts for this species forward.