~~

Training Center Sunplay is located under an overpass near the train station of Okachimachi, a bustling shopping district in the northern part of Tokyo. Founded by the 79-year-old Japanese bodybuilding legend Yutaka Miyahata, the gym has been in business for more than 40 years and attracted a wide range of followers, from top athletes to health buffs.
Miyahata opened the sports center after his own bitter experience as a young man, when he had to give up participating in the 1964 Tokyo Olympics because of a spine injury that kept him bedridden for a while.
The panel outside the Sunplay gym reads, "Become more beautiful! Become stronger! Become healthier!"
Inside, even on a weekday afternoon, office workers are sweating on weight machines and other training equipment. Ambitious young athletes are there, too. One young man beams when called by the owner coach: "My muscles seem to grow just by being supervised by the chairman."
Miyahata has ranked third in world bodybuilding tournaments. Working to develop the industry, he served as president of the Tokyo Bodybuilding and Fitness Federation for many years. Among the people he has coached are Olympic gold medalists, yokozuna (sumo champions), and even famous singers.
Triggered by a Setback
It was a physical setback at a young age that inspired Miyahata to open his training center. Born in Amami Oshima at the southern tip of Japan in Kagoshima Prefecture, he had been involved in martial arts since childhood, and had excelled in judo and sumo in tournaments through high school.
After graduating, he worked for a company in Osaka in western Japan, but always dreamt of carrying the Japanese flag in an international competition. However, that was not to be.
The Illness that Set His Future Path
Miyahata began to feel discomfort in his lower back, and his lower body became numb, hindering his daily activities. A doctor diagnosed his condition as spondylosis, a type of arthritis spurred by wear and tear to the spine, and advised Miyahata to "have surgery tomorrow."
But Miyahata wasn't convinced. "I had never seen any person who has come out of a successful surgery," he says.
Going from hospital to hospital, he sought ways to improve his physical condition. He tried walk training and other remedies, including hot springs therapy, and he gradually got better. Initially, a 10-minute walk was enough to cause him a high fever, but gradually that improved, until he could walk for a few hours at a time. He eventually managed to get back to a normal life.
He discovered bodybuilding, thanks to a new job, and became good enough to participate in competitions.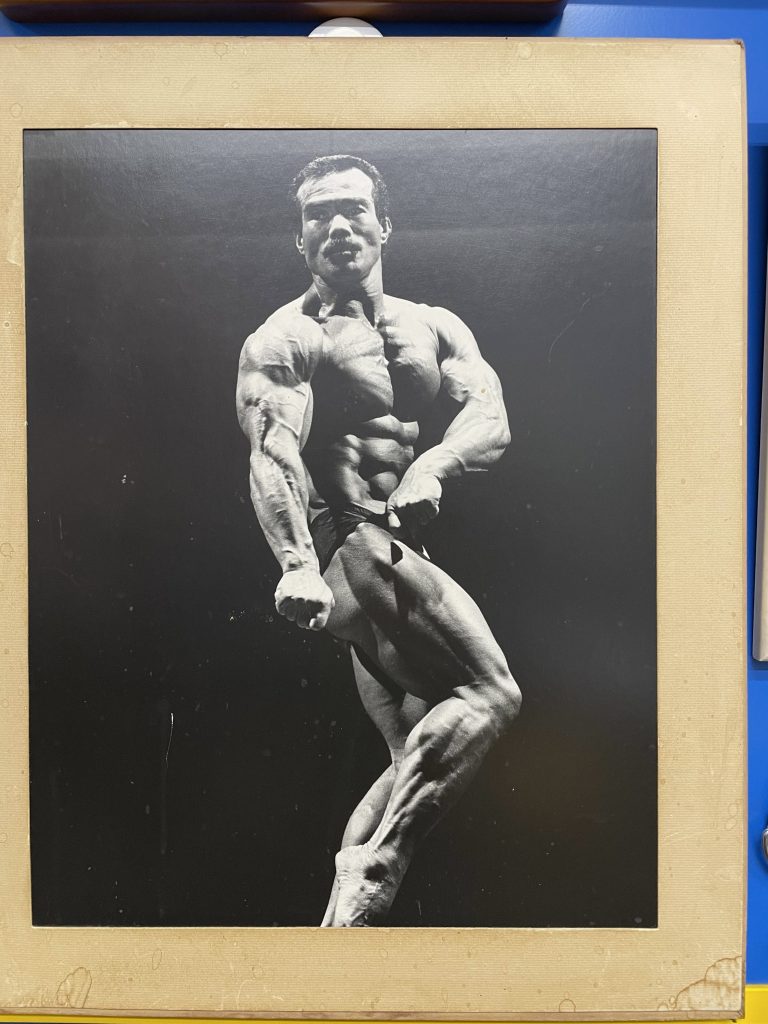 "I wanted to create an environment where I could use my judo experience to train people," he says, speaking of 1987, when he opened a gym on the 4th floor of a building close to its current location.
While he pushed people to train intensively to improve their physical condition, he also looked into improving the health of middle-aged and older people. He adopted a "manipulating" theory to use the body's mechanism to suppress pain by focusing one's attention on any non-painful part of the body and altering sensations there.
Guiding People with Disabilities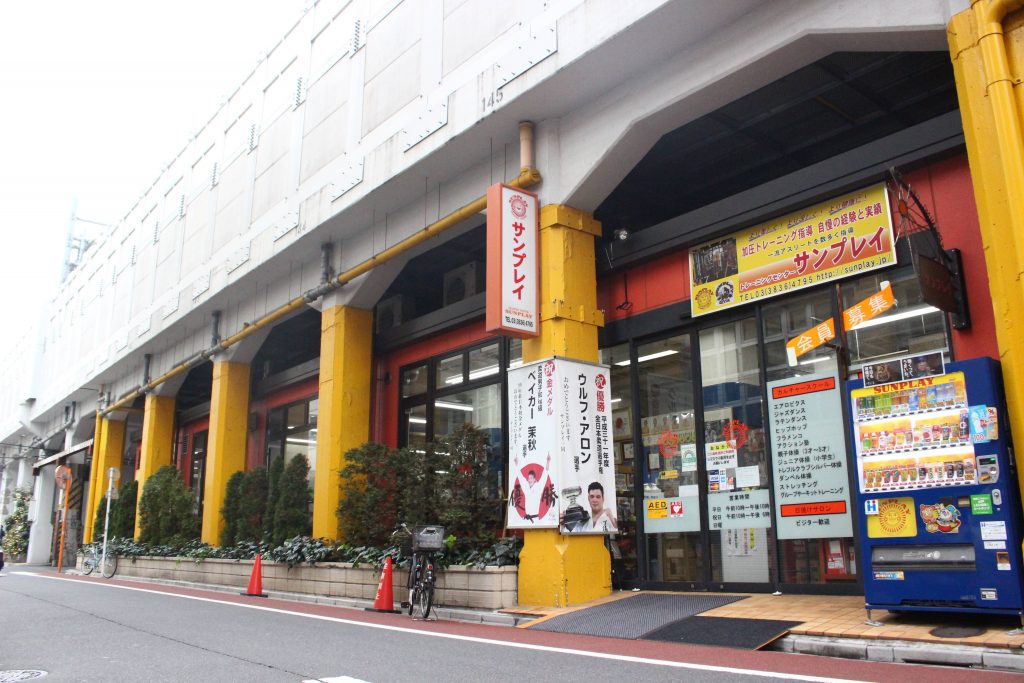 Miyahata's efforts bore fruit, and many people with disabilities started coming to Sunplay. Hiroshi Miura, who finished fifth in para-powerlifting at the 2016 Rio de Janeiro Paralympics, was among his protégés.
Dozens of Sunplay's approximately 900 members are disabled, and since they started coming, some have regained the ability to walk and no longer need wheelchairs. A gym staffer observes, "He (Miyahata) tailors the [exercise] menu to the individual, and he's got the ability to size up people."
Currently, Miyahata is focusing on a gymnastics course for senior citizens. To date, he has coached about 3,800 elderly people in such cities as Inon and Misato in Saitama Prefecture, about 30 kilometers from Tokyo.
Although the opportunity for training people has decreased due to the COVID-19 pandemic, "it is more important than ever to build physical strength during this pandemic," he insists.
He will celebrate his 80th birthday this coming summer. "I want to continue teaching while taking care of my own health," he says, and his determination is not waning.
(Read the article in Japanese at this link.)
Author: Hayate Ishihara