In a sport full of super-sized men and women, Bertil Fox made some of his fellow pro bodybuilders look like amateurs on stage. After all, he earned the nickname "Brutal Bertil" because of his extreme approach to training that resulted in a physique that seemed almost too sculpted to be true.
But just a few years after he retired from competing, Fox made headlines for an entirely different reason.
In September 1997, the accomplished athlete took the lives of two women who he once planned to be around for the rest of his own.
Bertil Fox achieved tremendous success as a pro bodybuilder
RELATED: Jelena Dokic Was Beaten Unconscious By Her Own Father During a Tennis Career That Included Bizarre Incidents Involving Nazis and Salmon
Born in an eastern Caribbean island called St. Kitts, Bertil Fox and his family moved to England when he was just a year old.
Thanks to some motivation from his cousin, he took up the sport of bodybuilding.
Fox wasted no time molding a championship-level physique. In fact, he won the 1969 Junior Mr. Britain title at the age of 18.
The budding pro continued to rack up first-place finishes in various events before he finally turned pro in 1978.
Four years later, the two-time Mr. Universe winner took his career to the next level by entering the 1979 Mr. Olympia. Held annually by the International Federation of BodyBuilding & Fitness (IFBB), the event grew in popularity during the '70s thanks to the dominance of Arnold Schwarzenegger.
Fox finished in eighth place in his first crack at the competition.
He jumped all the way to fifth in 1983.
That represented the peak of his success in the sport. Just over a decade later, the decorated bodybuilder retired.
Two years later, though, he threw his freedom away and took two lives in the process.
The former Mr. Olympia competitor shockingly murdered his former fiancée and her mother
RELATED: Former Seahawks WR Tommy Kane Brutally Murdered His Wife in Front of His Mother After She Tried to Save His Life
For years, Bertil Fox dedicated his life to the sport of bodybuilding. His tireless work ethic (along with his impressive stature) made him a well-known name in the fitness community.
Away from the stage, he dedicated his time to Leyoca Browne. At one point, Fox was engaged to the young beauty queen.
However, on Sep. 30, 1997, a tragedy occurred in her mother's dress shop on Canyon Street in Basseterre, St. Kitts. And it involved both the 20-year-old and her 36-year-old mother, Violet Browne.
On that fateful day, Fox shot and killed both his former fiancee and her mother.
According to Sports Illustrated, he got charged with double murder and got imprisoned without bail. A four-day trial held a few months later led to Fox facing a possible sentence of death by hanging.
The former pro bodybuilder testified that the shootings were accidental in nature due to a struggle with Violet Browne over his gun.
However, Fox's best friend, Edmund Tross, told a different story.
"He said he had shot Leyoca and her mother," he testified in court. "He said Leyoca's mother was pushing him out the door. At that point he pulled out the gun and started shooting."
In May 1988, Fox traded in the title of former bodybuilder for convicted murderer, as he got convicted for his role in the deaths of both women.
From the death penalty to life in prison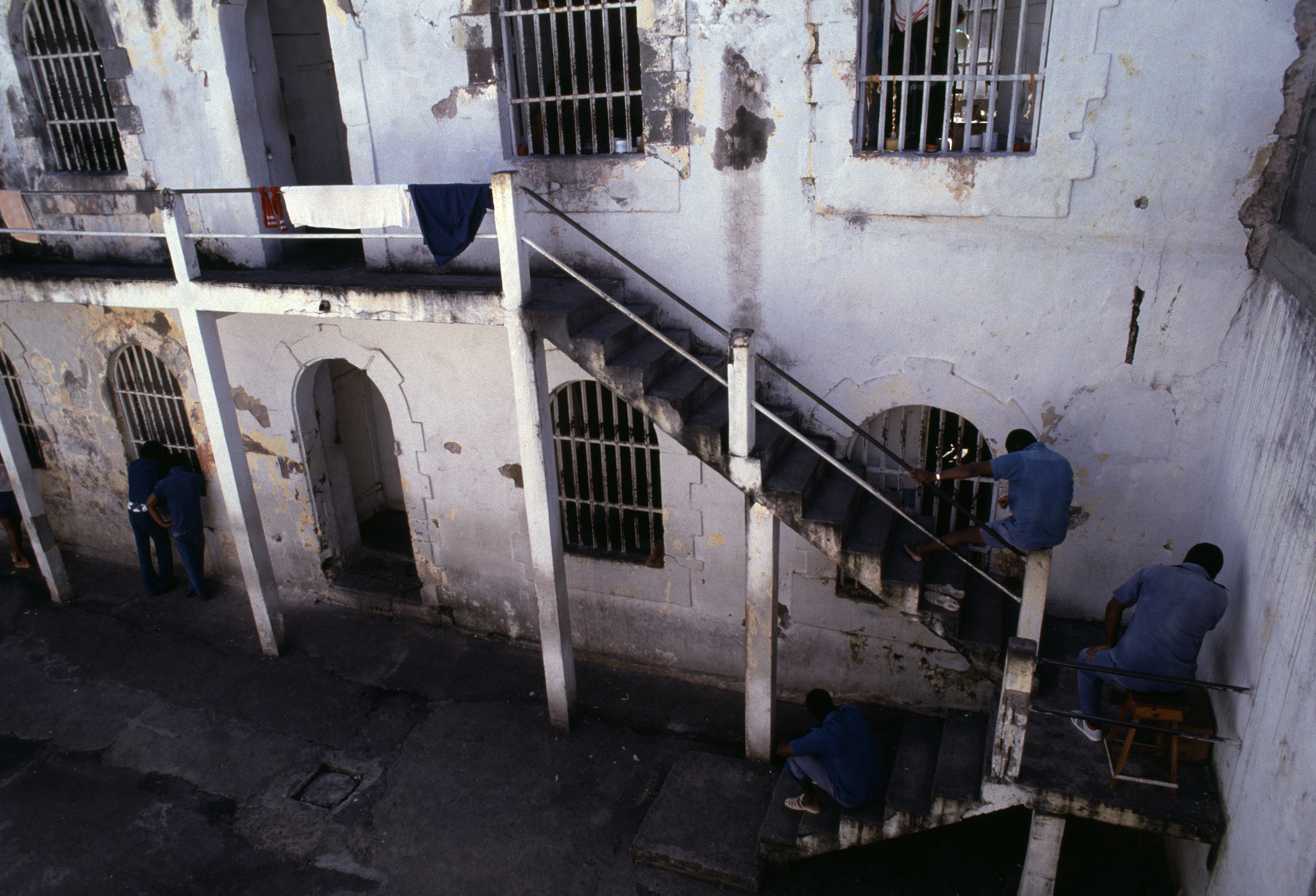 RELATED: A Death Row Inmate's Final Words Included a Controversial Reference to NASCAR Legend Jeff Gordon
Initially sentenced to death by hanging for killing his former fiancee and her mother, Bertil Fox escaped that fate.
A successful appeal to the Judicial Committee of the Privy Council led to a change in his punishment.
Instead of getting put to death, Fox got put behind bars for the rest of his life.
His transition from the outside world to prison resulted in him losing a significant amount of size—an ironic price to pay for someone who got paid to pack on muscle. According to SI, he lost about 65 pounds by the time he got convicted.
"Everybody here is lonely for freedom," Fox said back in May 1988. "So am I. I've never been in prison before. I'm locked up all day. I come out to shower in the morning and come out to shower at night. I work out in the cell. That's all there is to do. I've never been in trouble in my life. Overnight, I'm a monster."
At 70 years old, Bertil Fox remains behind bars.
He will stay there for the rest of his life as punishment for taking the lives of a mother and her daughter.
Like Sportscasting on Facebook. Follow us on Twitter @sportscasting19.