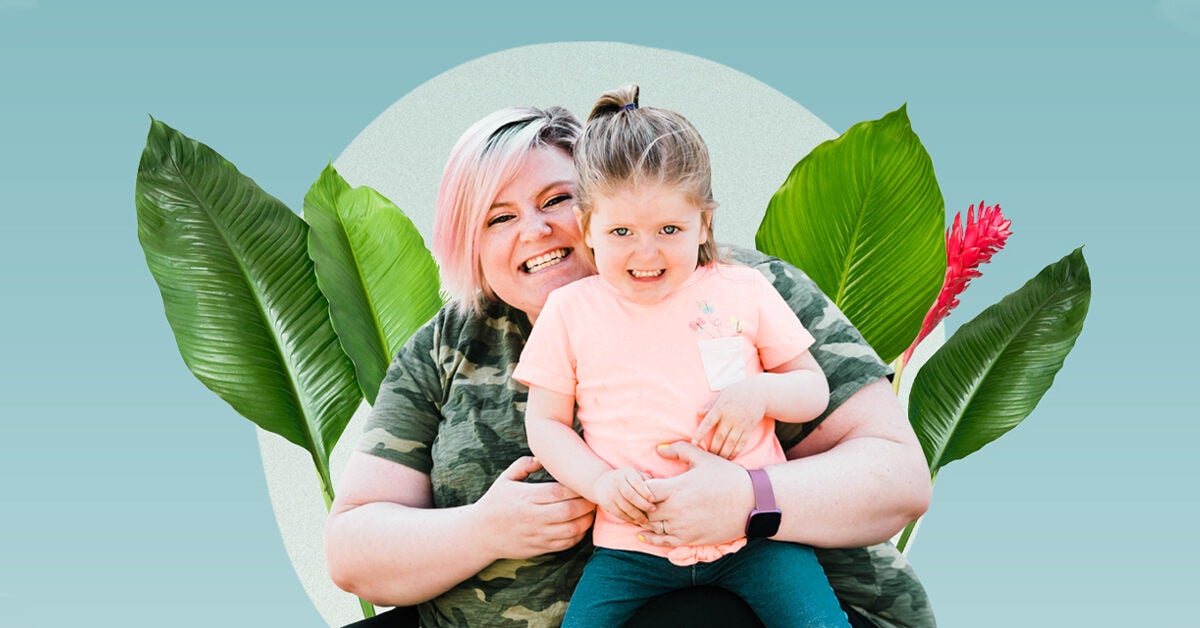 I've been overweight since the third grade, but it wasn't until after high school that my weight really began to climb. Despite my weight gain, I was in decent health and continued to lead a normal life throughout my 20s.
It wasn't until my first pregnancy in 2014, at the age of 29, that weight really became a concern. I developed gestational hypertension and was put on blood pressure medication.
After my son was born, my blood pressure never came back down. I had to remain on medication for the next 5 years.
I struggled on and off to manage my cholesterol. But when I saw my toddler daughter's life flash before my eyes, I knew I needed to make a lasting change.
I was just 34 years old in 2019 when my doctor told me I needed to take medication to manage my cholesterol. I was already on blood pressure medication, so adding a new medication was not something I wanted to do.
I was given 3 months to change my diet. I failed. My doctor gave me 3 more months, and I failed again.
My doctor told me medication was the only answer at that point. I promised this time would be different. She mailed me information about a low fat diet and told me I had 3 more months.
I was finally motivated to succeed.
I tracked my food intake. I cut back my consumption of dairy and cut out fast food completely. I began to walk daily and eventually ran multiple 5K and 10K races!
In just 60 days, I was able to get my cholesterol under 200 mg/dL. I assured my doctor I would continue to follow this lifestyle to keep my cholesterol in check.
I wish the story ended there. But later in 2019, my daughter was diagnosed with several serious health conditions. We spent a lot of time in and out of hospitals, and my depression gave way to poor eating habits once again. I gained back nearly all the weight I had lost.
Then, in April 2020, my daughter, who was then 3 years old, was playing with sidewalk chalk in the driveway when she suddenly ran toward the road. I ran as fast as I could and still didn't make it to her in time. Luckily a neighbor was able to grab her out of the path of a fast-moving car.
I knew that had I continued my journey to healthy living, I would've had the strength and stamina to keep up with her.
When my routine physical that month revealed my cholesterol was back up well over 200 mg/dL again, I became more determined than ever to make a lasting change.
When we suddenly found ourselves out of the office and working from home this past year, a colleague and I became friends on Instagram. She's a health and wellness coach and saw that I have been struggling with my wellness journey for years.
She asked me to join her wellness group. I started in May 2020 and went all in with nutrition and workouts.
I began following a balanced diet that consisted of a lot of:
vegetables
whole grains
fruits
lean sources of protein
The first workout program I completed was a 6-week boxing program. We had 3 days of HIIT training, 2 days of strength training, and 2 rest days. I took evening walks with my family nearly every day.
The weight fell off. I'm down 110 pounds from my highest weight in 2019 and 80 pounds since I refocused my efforts last May.
At a follow-up appointment with my primary care physician last August, my cholesterol was back down below 200 mg/dL again. The good news didn't stop there: By December, I no longer needed blood pressure medication.
In the world of weight loss, people often ask you what your goals are. Mine is not a number or a pant size. It's to be healthy enough to care for my children.
My journey is far from over. Most days, motivation to live a long and healthy life for my family carries me through.
It's not always easy. After decades of overeating, it requires a lot of discipline to practice portion control and continue to fuel my body with healthy food.
I'm blessed to have two beautiful children and a husband who has loved me through sickness and now in health. I plan to continue my path toward a healthy lifestyle for the rest of my life!
---
Emily Yerick is a full-time working mom of two children with special needs in Cleveland, Ohio. She is passionate about healthy, sustainable weight loss in her journey to a long and healthy life. You can follow her journey on Instagram @emisthebiggestloser.