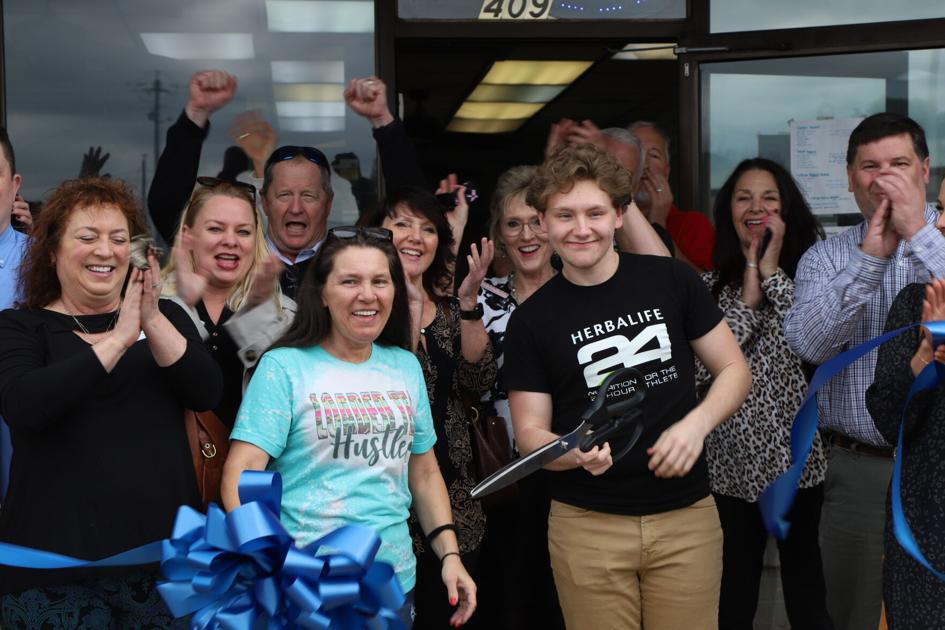 Franklin Nutrition Stop hosted a ribbon cutting ceremony on Wednesday in honor of its recent opening at Independence square off of Hillsboro Road.
In partnership with Williamson, Inc., owner Larry Johnson explained they offer a variety of drinks for whatever the customer may need at the time. From meal replacement shakes, healthy teas and hydration-focused drinks, Franklin Nutrition Stop has something for everyone on its menu, Johnson said.
"I want to help guide everyone who walks in the store towards the healthy movement going on right now and get people moving in the right direction," Johnson said.
Originally from Brownsville, Tennessee, Johnson has other family members who also run similar nutrition stores in other cities in West Tennessee. Johnson, 20, was inspired after seeing his family business's success as well as his own weight loss journey.
"Franklin was a very good spot and I feel we're in a good location for success," he said. "I thought this would be the next best step in doing something bigger, better and improving myself. I used to drink the same shakes and hydration drinks that I now serve in the store.
"Before and after workouts these drinks helped me lose 60 pounds in addition to changing my lifestyle."
Johnson said some of the most popular drinks so far have been the peanut butter cup and the apple pie shakes. For the teas, the strawberry watermelon or Georgia peach have also been top sellers.
"Stop on by and give us a try," Johnson said. "We have plenty of options to choose from whether it's a meal replacement shake, or one of our healthy energizing teas, we want to help you make the right healthy choices and develop relationships with our customers."
Franklin Nutrition Stop is located at 595 Hillsboro Road, suite 409 in Franklin. For more information visit Franklin Nutrition Stop's social media page.