GREEN BAY, Wis. (NBC 26) — Some people who have completed their vaccine series still feel hesitant getting back to normal.
"What's gonna be normal?" Lori Lutter-Slater of Green Bay said.
RELATED STORIES
For Northeast Wisconsinites like Lutter-Slater, a return to pre-pandemic life is unimaginable.
"We're always going to be watching and waiting to see if something's gonna break out again," she said. "If a bunch of people start sniffling and sneezing, are we all gonna panic and go back to our masks?"
According to the American Psychological Association, nearly 50 percent of the United States is experiencing anxiety around transitioning back to the old normal.
"People are feeling no mask anxiety, not wearing a mask is producing anxiety," UW Health psychologist Shilagh Mirgain said. "We're seeing some people are having a fear of going out. People are feeling quite trepidatious about leaving the house going out in the world where some people aren't wearing a mask."
Lutter-Slater says it was stressful just returning to a restaurant for the first time last week.
"It was so strange to be sitting there with people around and not wearing a mask," Lutter-Slater said. "And when I first walked in, my heart was going 'thump, thump, thump.'"
The CDC announced fully vaccinated people like Lutter-Slater can go without a mask in public. But the Green Bay resident says she's not ready.
"Now that I've had the vaccine, I'm much more comfortable, but I'm still cautious," she said. "I'm not gonna walk into a bar full of people without masks."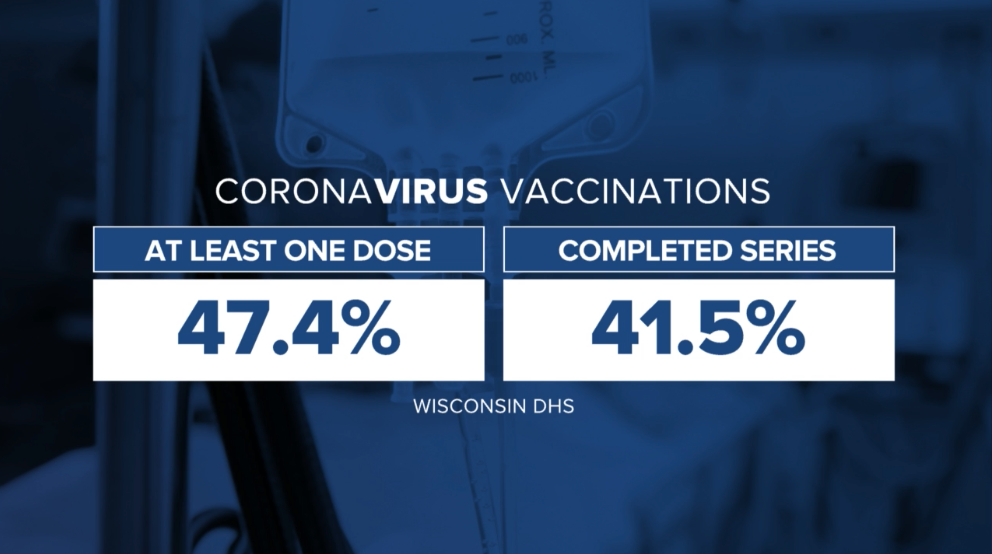 UW Health psychologists say it's okay to feel hesitant before getting back to life before COVID-19.
"It's completely normal for people to feel a sense of anticipatory anxiety or uncertainty about resuming life," Mirgain said. "And so I would say really adjust to these new guidelines at your own pace."
But specialists believe avoiding all social situations can be crippling.
"[During Ebola] people were literally afraid to leave the house," Mirgain said. "We don't want that to happen right now, because there are consequences to our well-being and quality of life."
And the list of consequences is extensive, according to Mirgain.
"We're seeing an uptick in some really concerning health behavior," the mental health professional said. "We've noticed that there's been an increase in alcohol use, eating too much and weight gain, sleep disturbance and people not following through or canceling medical appointments."
Though she's willing to take off a mask in her apartment building, Lutter-Slater hopes to feel completely at ease in the next few months.
Appleton store owners take differing stances on masking without a state mandate
"I've been wearing them [face coverings] for so long, what's a little while more gonna matter?" Lutter-Slater said.