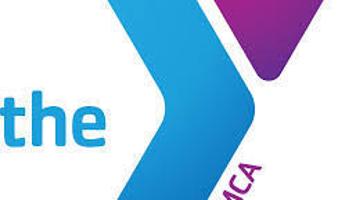 Now that more people have received the COVID-19 vaccine, the Rappahannock Area YMCA is venturing out.
The Y's Blood Pressure Self-Monitoring Program and its Diabetes Prevention program are at the forefront of what the organization is pushing to promote a healthy lifestyle in the Fredericksburg area.
Naomie Murdock, the Rappahannock YMCA community health and wellness director, said the Y is looking to partner with churches and other organizations in the Fredericksburg area to implement both programs.
Mount Hope Baptist Church in Spotsylvania County hosted the BPSM program in the past and Murdock said it was a success for the congregation.
"When we have captured audiences where people know each other, they socialize together, they live life together, we see better results," Murdock said.
Murdock recently held a virtual meeting with Caroline Emergency Relief through Volunteer Efforts, a collection of Caroline County churches and organizations that aim to connect the community to various resources.
The Y is looking to launch BPSM and Diabetes Prevention programs in Caroline and throughout the region.
Murdock said an ambassador would be sent out to churches or organizations twice a month for the blood pressure program, which is now free of charge after multiple grants were awarded.
The one-year Diabetes Prevention program is $129 for Y members and $260 for non-members, but Murdock stressed the Open Doors program is available for anyone that needs and qualifies for financial assistance.
Both programs can be conducted virtually or in-person.
The BPSM is four months long. It is designed to help adults with hypertension lower and manage their blood pressure. It focuses on regulated self-monitoring, individualized support and nutrition education.
In addition to measuring and recording blood pressure at least twice a month, participants are asked to attend two personalized consultations per month as well as a monthly nutrition education seminar.
Participants must be at least 18 years old, have been diagnosed with high blood pressure and not have experienced a recent cardiac event. They also can't have atrial fibrillation or other arrhythmias and not be at risk for lymphedema.
"It's known as the silent killer because a lot of times people can walk around with high blood pressure and not even realize they have a problem until they have a problem," Murdock said. "Our program really does help people manage their symptoms and identify what their triggers are."
In order to qualify for the Diabetes Prevention program, participants must be 18, overweight with a body mass index greater than 25 and be at-risk or have been diagnosed with Prediabetes via a blood test or qualifying risk score.
Murdock said the Y is eager to get its outreach efforts underway.
"We've had great partnerships," she said. "It's really about working with our community and going where the need is."
Taft Coghill Jr: 540/374-5526