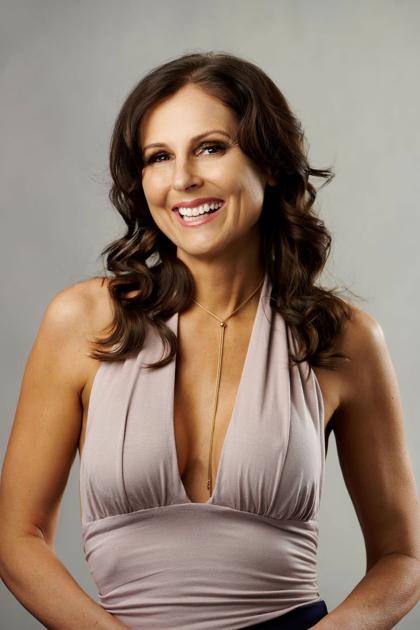 When the coronavirus pandemic began in March 2020, Jessica Harden was working as a school security officer at Loudoun County High School. With her job on hold while schools were out of session, she began pondering how to spend her free time.
While she has always had an interest in physical fitness, Harden's own workouts were sporadic, so her first goal was to make a concerted effort to make her workout schedule more regular.
"I did not want to get lazy," she said.
She also realized that good nutrition and fitness go hand-in-hand in order to see any physical results.
As the pandemic continued into the summer months, she decided to become a certified personal trainer as well as a certified nutrition coach. Her business — Jfit Training and Nutrition — launched at 161 Fort Evans Road in Leesburg last fall.
"I'm a 45-year-old woman in menopause and I wanted to specialize in hormone and gut health," she said. "I applied what I learned to myself to heal myself first, and then wanted to heal other people."
Harden's first step in healing her body was to find which part of her diet was causing inflammation — which she determined was a result of eating refined sugar.
"Once I started to learn about the triggers I found the thing that made me feel better. Sugar makes my body shut down," she said.
Harden explained that many things in the body are affected by gut health.
"It's a process of elimination to figure out what is your trigger, but it's so worth it," she said.
"You have to have patience. Nothing is a quick fix," she said.
In addition to nutrition counseling, she operates group fitness classes and weight training for all ages, including teens.
She creates custom programs which can be followed using an app that helps to track progress and provide support.
"This helps take the guesswork out of what they should be doing," she said. "My goal is to support a naturally healthy lifestyle."