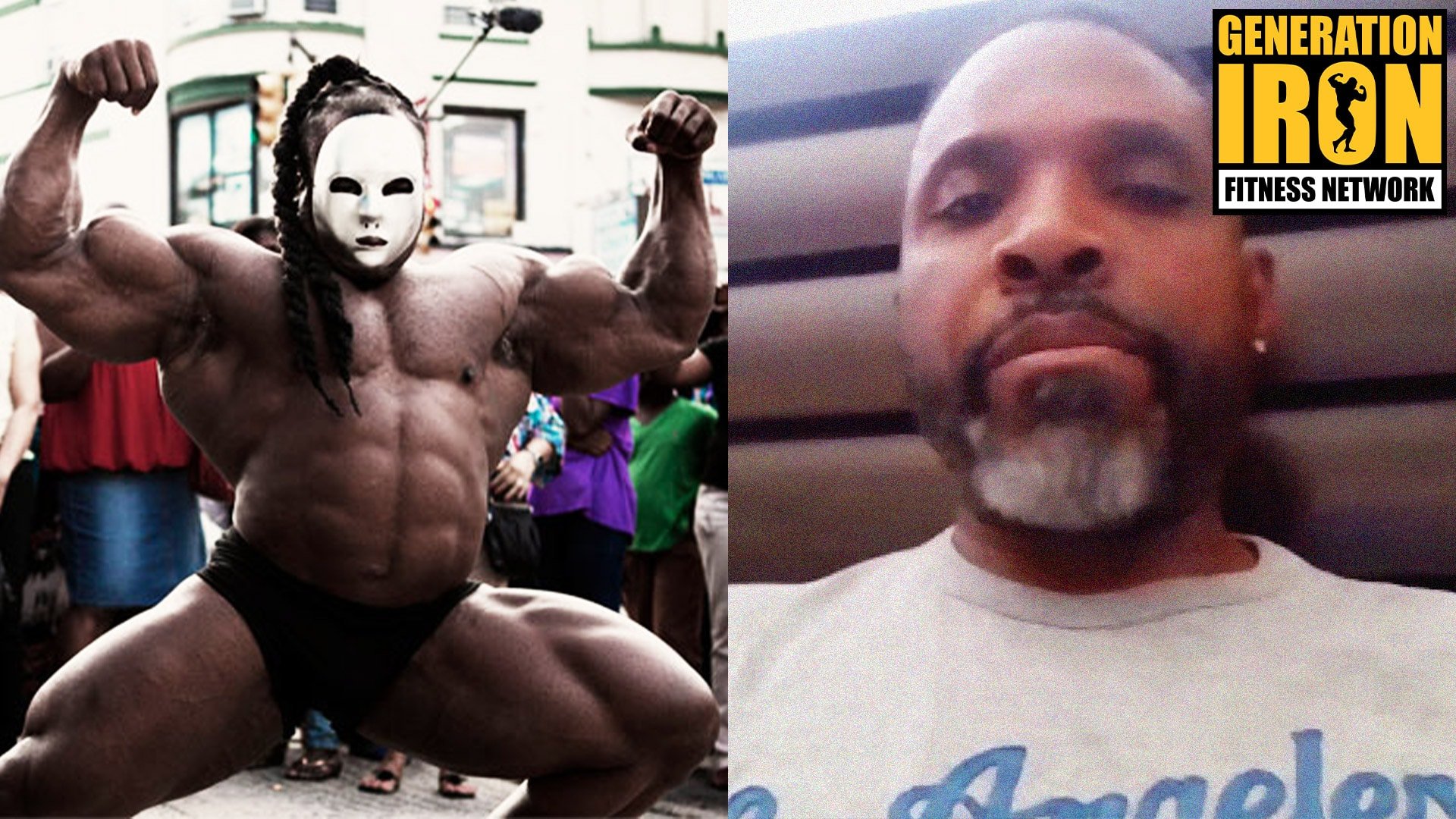 Melvin Anthony was one of the greatest posers in bodybuilding history. Here's his picks for the top 5 best posers of all time.
Melvin Anthony is a bodybuilder who was active during the 90s and 2000s and best known for his incredible posing routines. In the prime of his career, he often placed in the top six at Mr. Olympia. A lot has changed over the past few decades in bodybuilding – that's why we connected with Anthony to discuss his revolutionary posing routines and his thoughts on posing in the modern era of bodybuilding. In our latest GI Exclusive interview, Melvin Anthony breaks down the top five best bodybuilding posers of all time.
It's often been said that posing has fallen to the wayside in bodybuilding. What was once an art form in and of itself – has now been a simple set of mandatory moves for the judges. While there are some who still value creativity in posing, it's almost become secondary in today's era of bodybuilding.
Arnold Schwarzenegger himself warned of this change and urged the Arnold Classic to instate a score for posing as part of the overall results. The change was made and is still active in the Arnold Classic competitions to this day. It has yet to expand to other major competitions such as the Mr. Olympia.
We connected with Melvin Anthony via video chat to reflect on his career and the inspiration behind his posing routines. There really aren't many bodybuilding posers out there like Anthony. Melvin was meticulous with his prep and practiced each and every move. His goal was for each posing routine to be flawless.
While the focus on posing has dwindled over the years – there is still hope in the form of select bodybuilders with incredible posing routines. That's why we asked Melvin Anthony to list his picks for the best bodybuilding posers of all time. He mentions younger bodybuilders like Terrence Ruffin – but the biggest standout to him is Kai Greene.
Fans of bodybuilding are no stranger to Kai Greene's sometimes bizarre but often beautiful posing routines. He would wear costumes and masks (for guest posing) and incorporate interpretive dance into his routine alongside mandatory poses. His entire persona was based in this art. His interviews are often poetic, just like his posing. He has always seen bodybuilding as pure art. This explains his skill and passion behind painting and his recent line of comic books.
Watch Kai Greene's posing routine in Brooklyn in this clip from Generation Iron above!
So was Kai Greene the second coming of Melvin Anthony? Was he influenced by Anthony's career? Anthony will be the first to admit that Kai Greene is one of the greatest, if not the number one greatest, poser of all time. But their styles are very different. Anthony details how his posing came from his street background. He would incorporate hip hop and breakdance style into his routines. Kai Greene feels more like abstract poetry. Two very different forms – but both dedicating to evolving the routine into something more.
Ultimately, Melvin Anthony struggles to come up with even five names for the best posers of all time (he eventually locks a solid five names). This is an example of just how few and far between true elevated posing is in the sport.
You can watch Melvin Anthony go into detail about his posing routines and the best bodybuilding posers of all time in our latest GI Exclusive interview segment above!