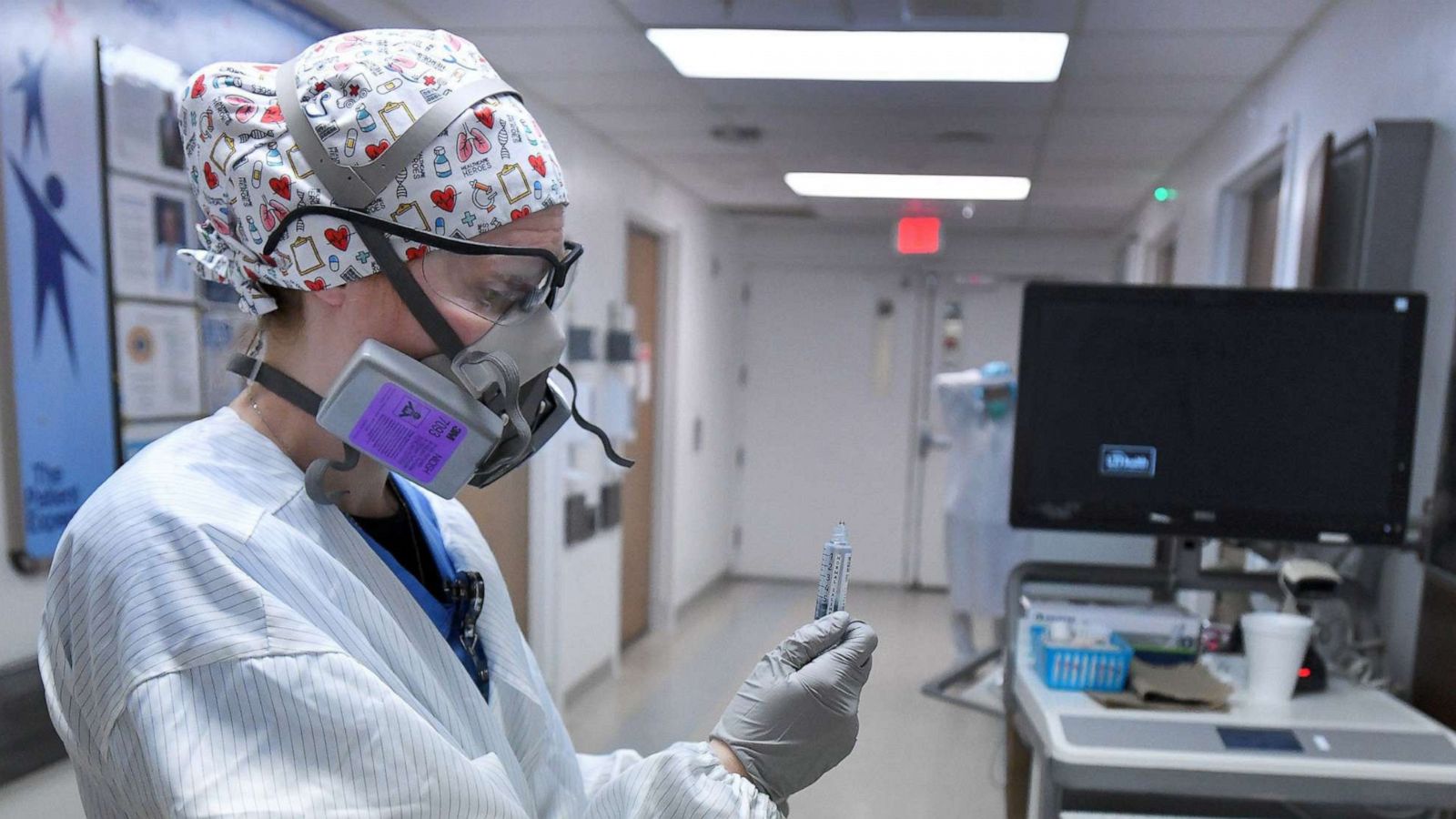 In Louisiana, which has the nation's highest case rate per 100,000 residents, COVID-19 hospitalizations are reaching peak levels, with more than 1,700 patients now receiving care.
"We're seeing people that are way too young to be so sick," David Wrightson, a respiratory therapist and ECMO (extracorporeal membrane oxygenation) specialist for the Willis-Knighton Health System in Shreveport, Louisiana, told ABC News. "We see families destroyed. We see children without one or more parent because of this virus. We see a new mom who will never go home to see her newborn, will never see her child grow up."
He went on, "When you see someone that's 30 years old with no medical problems at all, nobody knew anything was wrong, and we have this person literally on death's doorstep, doing everything in our power to turn them around and return them to their family. The vaccine is something worth getting."
More people need to see and understand the reality of this disease, he said.
"I wish I could show them a few steps in our day to see what we see and to see what we have to do, and to go home at night and, and have nightmares about those things, and sometimes cry yourself to sleep," he said.
-ABC News' Erica Baumgart and Arielle Mitropoulos