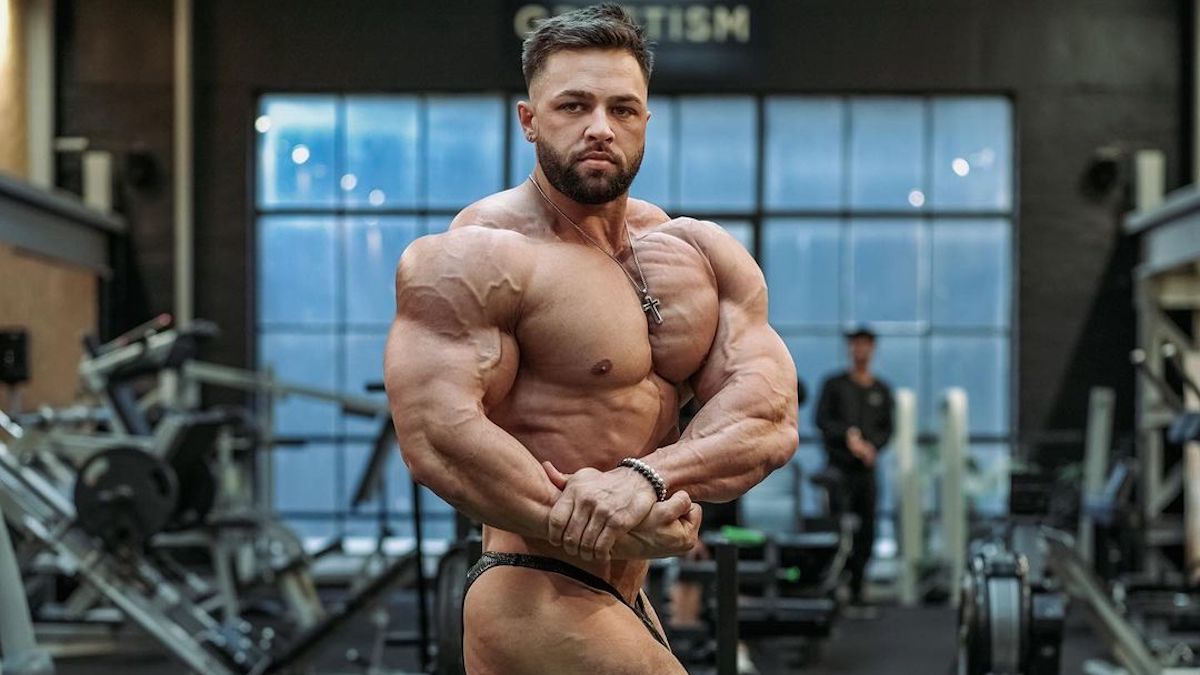 The focus of bodybuilding fans will be on Reno, Nevada during the weekend of Oct. 23-24, 2021, for the 2021 Legion Sports Fest bodybuilding show. It features six IFBB Pro League divisions including the Men's Masters contest. Most of the attention is on the Men's Open, taking place on Sunday, Oct. 24, 2021, because of the level of competition fans expect to see. Check out the full lineup for that division below in alphabetical order:
2021 Legion Sports Fest Pro Bodybuilding Roster
Nerio Angulo
Maxx Charles
Shaun Clarida
Rafael Del Real
Jesus Escobedo
Martin Fitzwater
Brandon Hatton
Kenneth Jackson
Scott Lightfoot
Stan de Longeaux
Cedric McMillan
Christian Salcedo
Joe Seeman
Ron Stevens
The winners of the six main contests (Men's Open, Classic Physique, Men's Physique, Bikini, Fitness, and Women's Physique) will automatically qualify for the 2022 Olympia, taking place in Las Vegas, NV next December.
[Related: Nathan De Asha, Brandon Hendrickson Wins 2021 Yamamoto Cup Pro]
Athletes to Watch
The roster for the 2021 Legion Sports Fest Pro is stacked. Below are the bodybuilders to keep your eyes on for the most potentially impressive performances in Reno.
Cedric McMillan
The former Arnold Classic Champion has missed a lot of competitions, including the 2021 Arnold Classic, due to recovering from a series of injuries. He is cleared to compete and will be in the lineup for this show, and fans are excited about that. He will be one of the taller and bigger men at this competition — size and symmetry are his greatest strengths. He displays his physique well when he performs his individual routine, so if he nails his peak, he will be in the mix at the end for the top spot.
Sergio Oliva, Jr.
When Sergio Oliva Jr. graced the stage at the Arnold Classic in September, he displayed a lot of size and shape. Unfortunately for him, he held too much water, which affected his waist, resulting in a sixth-place finish. Nick Walker won that contest. He has taken the time since to make adjustments and wants to redeem himself in Reno. The second-generation star may be the one guy in the lineup that can match McMillan in size. They are both terrific posers and it should make for a great matchup.
Patrick Moore
"The Future" won the California Pro earlier this year to qualify for the 2021 Olympia. However, he finished 14th at that contest, which he was not pleased with. As soon as the Olympia was over, he had this show in his sights to seek redemption. He may not be as big as Oliva or McMillan, but he is certainly not small, and he has great shape. He will need to shake off the result of this year's Olympia and focus on winning this contest to qualify for next year's Olympia. When he is on, he's someone to be reckoned with. McMillan and Oliva can't be off the mark or Moore will have a chance to place ahead of them.
[Related: 10 Competitors With Some of the Best Arms in Bodybuilding]
Regan Grimes
Grimes' last victory was the 2020 Romania Pro. He placed 15th at the 2021 Olympia, and he made changes immediately. While he was in Orlando, FL, he hired former competitor Milos Sarcev as his new coach and trainer. They have been in Las Vegas working on adjustments and getting leaner for this contest. Grimes has a great X-frame with wide shoulders, a small waist, and big legs. Conditioning and holding water have been his issue in the past. He would have to be way off to be out of the running in Reno, but if any of the other top contenders are off, Grimes could make moves.
Shaun Clarida
The 2020 Olympia 212 Champion created a lot of buzz when he announced that he would enter this contest as an Open competitor — following through on a pledge he made to BarBend earlier this year. At five-foot, two inches tall, and weighing around 185 pounds, he gives up a lot of size to the other men in the field. However, he is normally considered one of the most conditioned athletes in the sport, and his muscles are round, hard, and dense. This makes the separation between his muscles greater, which can play in his favor in Reno. Winning this contest may be a long shot for him, but a high placing is certainly possible for the New Jersey native.
How to Watch
The promoters of this show are offering a pay-per-view stream for the weekend's contests. Access to all videos is available for $44.99 on the Legion Sports Fest website. There are also individual video options available for $29.99 each. We'll see who shows up with the level of conditioning needed to take the title.
Featured Image: @regangrimes on Instagram