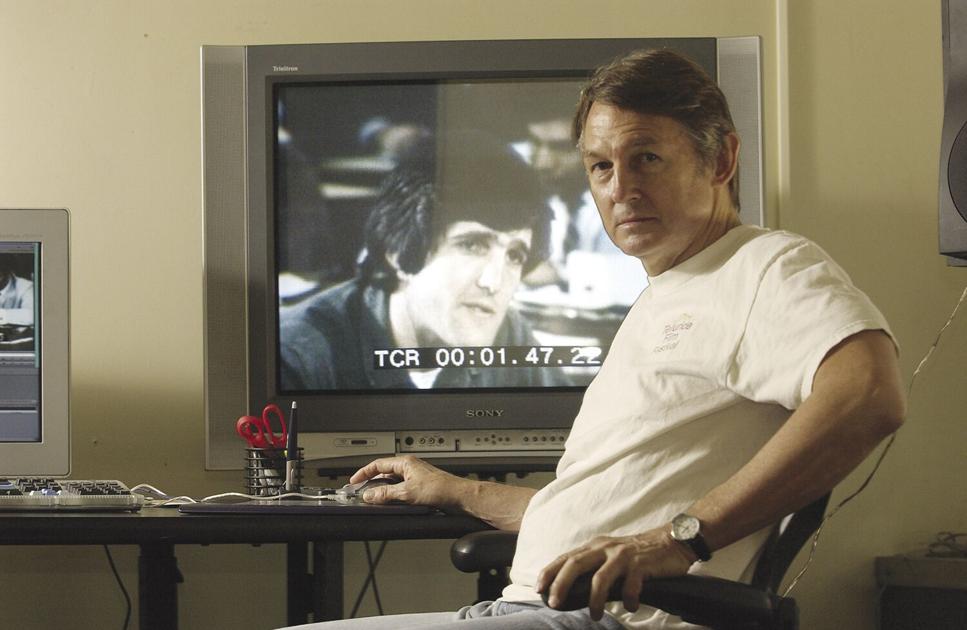 George Butler, an adventurous filmmaker who deftly explored the subculture of bodybuilding in "Pumping Iron," a documentary with the then little-known Arnold Schwarzenegger as its charismatic center, died Oct. 21 at his home in Holderness, New Hampshire. He was 78.
The cause was pneumonia, his son Desmond said.
"Pumping Iron" (1977) started the British-born Butler on an eclectic journey as a documentarian: He went on to direct films about Ernest Shackleton's expedition to Antarctica; endangered Bengal tigers in the Sundarbans, a tidal mangrove forest in India and Bangladesh; the exploration of Mars by robotic vehicle; and his longtime friend John Kerry's presidential campaign of 2004.
"He said movies should take people to places they couldn't imagine, not just places where they hadn't been," Caroline Alexander, his longtime companion and business partner and the writer or co-writer of five of his documentaries, said by phone.
Butler's best-known film is the popular documentary (with some scripted sequences) "Pumping Iron," which he directed with Robert Fiore. It is credited with helping bodybuilders escape their niche as physical curiosities and win recognition as serious athletes.
Butler told The Daily News of New York in 1977 that there was a "myth" that bodybuilders were "uncoordinated, dumb, narcissistic muscleheads," but that they were actually "adept at other sports — some at a professional level."
"Pumping Iron" focused on a group of bodybuilders as they worked out at Gold's Gym in Venice Beach and competed in 1975, some for the title of Mr. Universe and some for Mr. Olympia, in Pretoria, South Africa. The film paid particular attention to the intense rivalry between Schwarzenegger, a five-time Mr. Olympia, and the shy Lou Ferrigno, who was cast soon afterward in the title role of the television series "The Incredible Hulk."
Kevin Thomas of The Los Angeles Times praised "Pumping Iron" for treating the bodybuilders "with neither compassion nor ridicule but rather a steadfast, cool detachment — even when they themselves are being nakedly manipulative — which makes for a slick, shrewdly calculated, highly amusing and enjoyable experience."
George Tyssen Butler was born, Oct. 12, 1942, in Chester, England, and grew up in Wales, Somalia, Kenya and Jamaica. His father, Desmond, was an Irish-born British Army officer who later ran a plantation and an Avis rental car franchise in Jamaica. His mother, Dorothy (West) Butler, owned a catering business and rental properties in Jamaica.
George's sense of adventure was stoked in Somalia, where he drank camel's milk and hunted for dinner with his father. While living in Jamaica, he lifted weights at a gym in Montego Bay.
He graduated from the Groton School in Massachusetts, then earned a bachelor's degree in English at the University of North Carolina and a master's in creative writing from Hollins College (now University) in Roanoke, Virginia. He subsequently joined Vista (now AmeriCorps Vista), the national service program, in Detroit, where he started a community newspaper and began taking photographs of the city after devastating riots.
His friendship with Kerry, a future Massachusetts senator and secretary of state, began in 1964 when they met at a party. In 1971, he accompanied Kerry when he gave emotional testimony against the Vietnam War to the Senate Foreign Relations Committee, and he was an editor and photographer for "The New Soldier," Kerry's book about protests in Washington by the organization Vietnam Veterans Against the War.
Butler's involvement with bodybuilding began in the early 1970s when he took pictures of competitions for Life and The Village Voice. He and Charles Gaines, the author of "Stay Hungry," a 1972 novel about bodybuilding, teamed up for a Sports Illustrated article about a competition in Holyoke, Massachusetts. At another event, at the Brooklyn Academy of Music, Butler watched Schwarzenegger pose for a rapt audience.