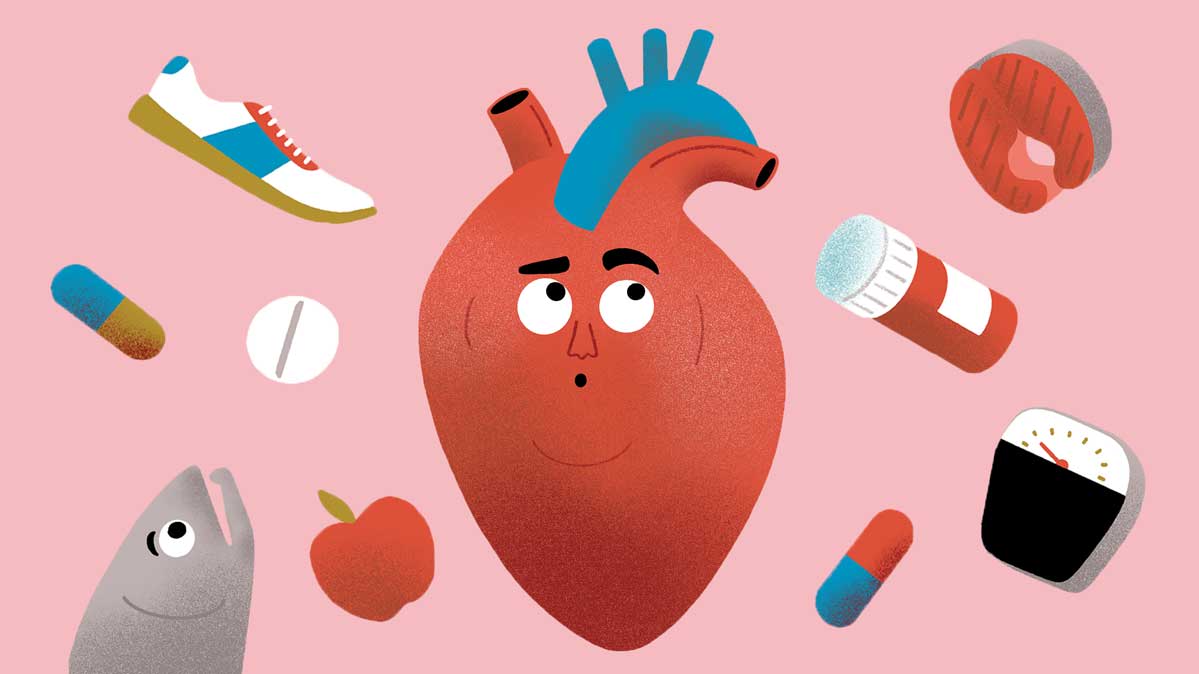 The groups recommend that you consider a moderate-intensity statin if you're under 75 and have an LDL above 70 mg/dL and some risk of CVD with atherosclerosis. But plenty of adults with LDL in that range and no other CVD risks may be able to bring their cholesterol in line with lifestyle changes alone, Hochman says.
A calculator that assesses your 10-year risk of a heart attack or stroke, such as the AHA's risk calculator, may be a starting point for discussing options with your doctor. They're essentially questionnaires that use your age, race, blood pressure and cholesterol levels, and health and smoking history to estimate your risk of a heart attack or stroke in the next decade. The results can help you and your doctor determine whether you should start taking cholesterol drugs.
The ideal result is below 7.5 percent. If yours is intermediate (7.5 to 19.9 percent), "weigh other factors, such as a family history of heart disease and personal preference," says Adam Cifu, MD, a professor of medicine at UChicago Medicine.
But these calculators aren't foolproof. A 2018 analysis found that they may overestimate risk by up to 20 percent, and even more for Black people. And research published recently in the journal Circulation suggests that the tools may underestimate the risk for people of South Asian background. Plus, they aren't always accurate for people over the age of 75, Cifu says. That's why he generally advises that his patients, especially those who are over age 75, use the results only as a guide.
Another option to gauge your risk is a coronary artery calcium scan, which can reveal how much calcified plaque has built up in your arteries. "If yours is very low for your age, you don't need to be treated," says Khera, co-author of the 2019 ACC-AHA guidelines on the primary prevention of cardiovascular disease. And if you start taking a statin and find it intolerable—you have muscle aches that make it tough to exercise, for instance—ask your doctor about a lower dose or taking the statin every other day or twice a week, says Nieca Goldberg, MD, a cardiologist at the NYU Grossman School of Medicine. "In these cases, we often combine statins with other cholesterol medications, such as ezetimibe [Zetia]," she says. And newer self-injectable drugs known as PCSK9 inhibitors may sometimes be more effective than statins. But they're not always covered by insurance.
Finally, remember that you're a key part of the decision-making, whether it's to stick with lifestyle changes or add medication. "At the end of the day," Hochman says, "it's an individual decision."