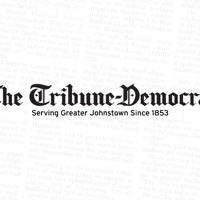 The Greater Johnstown Community YMCA has partnered with the American Heart Association to honor a deserving individual with the Healthy Lifestyle Change Award.
This award recognizes someone who has incorporated healthy living into their everyday life and, by doing so, has dramatically impacted their health.
Nomination forms can be picked up at the Greater Johnstown Community YMCA, 100 Haynes St., downtown Johnstown. Completed forms can be dropped off at the YMCA or emailed to Brooke Greybush at Brooke.Greybush@heart.org or Shawn Sebring at ssebring@johnstownpaymca.org.
Nominations are due by Jan. 15. The awardee will be recognized at the Cambria Somerset Heart Ball on Feb. 19 at Sunnehanna Country Club.