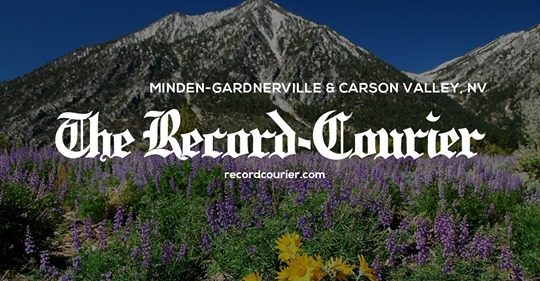 A competitive bodybuilder opted to go to prison rather than do six months in jail on a probation violation.
Anthony R. Altamirano, 32, appeared in Douglas County District Court on Monday on three probation violations, and after hearing the judge's six-month sentence agreed to admit to a fourth.
Altamirano admitted to a count of possession of a controlled substance in July 2020 after he was arrested in September 2019 with a significant number of steroid pills. He was sentenced to a mandatory suspended 1-3-year prison term in September 2020.
In February, Altamirano was arrested in Reno on a driving under the influence charge. Attorney Karena Dunn said in September he was convicted of reckless driving instead, though Altamirano acknowledged he'd been drinking.
Because he'd refused the test, his license was suspended. In August he was arrested for driving on a suspended license a few days after he tested positive for cocaine.
He said he didn't realize his license was still suspended, and he denied the charge. On Dec. 3, he drove himself to East Fork Justice Court, and then after he was convicted of driving on a suspended license, drove away. He was pulled over and taken into custody.
Last week he was sentenced to 120 days house arrest on the two suspended driving charges by Justice of the Peace Cassandra Jones.
On Monday, Gregory gave him 180 days in jail for the probation violations. However, he asked that his probation be revoked. Prosecutor Matthew Johnson said Altamirano will still face the four months house arrest when he gets out of prison. Altamirano was given credit for 29 days time served.
Altamirano won the light heavyweight bodybuilding category at the 2015 NPC Nevada State Championships.
• A 32-year-old Lake Tahoe man admitted to a count of possession of a credit card without the holder's permission on Monday.
Vincent James Descano admitted that he had someone else's credit card when he was arrested Oct. 2. Descano faces up to four years in prison and a $5,000 fine, in addition to having to pay any restitution.
He is scheduled to be sentenced Feb. 14.
• A 61-year-old Lake Tahoe man will remain in custody until he is sentenced Feb. 14.
Anthony James Katello admitted to possession of methamphetamine during an April 8 arrest.
Attorney Maria Pence said she would be seeking probation for Katello. Most simple possession charges require probation. However, Katello does have a criminal record in connection with a 2012 conviction in South Lake Tahoe. After receiving his prison sentence, he was released for three hours to settle his affairs. He used the opportunity to escape, which resulted in regional news coverage.