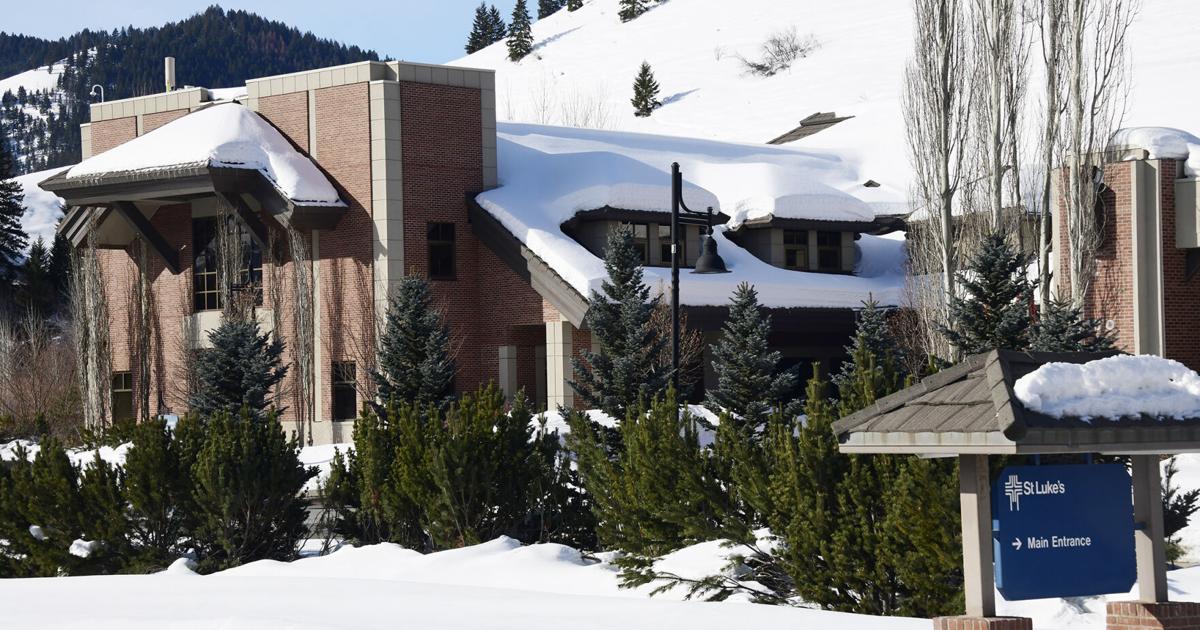 Blaine County's COVID-19 case rate has more than quintupled in the last two weeks, prompting more demand for testing—and some delays in getting tested.
The seven-day moving average of new daily cases per hypothetical 100,000 residents was 46.5 on Monday, up from 8.7 on Dec. 16, state Department of Health and Welfare data shows.
The South Central Public Health District—which serves eight counties, including Blaine County—was monitoring 85 confirmed and 17 probable COVID-19 cases in Blaine County on Dec. 23, the last day it posted data.
The spike in cases has caused a significant increase in demand for COVID-19 testing at St. Luke's Wood River hospital, said Joy Prudek, the organization's public relations manager. St. Luke's saw a surge in demand for testing start on Dec. 20, Prudek said, adding that the testing "pod" at the hospital is also recording more positive test results.
"We're seeing more demand for testing because there are more symptomatic people," Prudek said.
Generally, people seeking tests have to wait a few days to do so, Prudek said, though the organization is working to increase capacity. People can schedule a testing appointment at the hospital south of Ketchum through the St. Luke's myChart online portal or by calling 208-381-9500. Prudek said people should not go to the emergency department or any of the St. Luke's clinics to get tested but should go to the emergency department if they need immediate medical attention.
The St. Luke's Wood River testing center will be closed on Saturday, Jan. 1.
In Blaine County, the rate of new cases has been fluctuating over the fall months. It had
dropped to zero in early June and then climbed to an autumn high of 55.8 in mid-October.
By Monday, the state Department of Health and Welfare had recorded 3,346 COVID-19 cases in Blaine County during the pandemic, contributing to 27 deaths. Cases among visitors to the area aren't counted in Blaine County's totals.
In Idaho, case numbers have generally trended downward. On Monday, the state's seven-day moving average of new daily COVID-19 cases per 100,000 residents was 16.4, down from 84.5 in mid-September. In early July, before numbers started to surge, the figure was below 5.
The Department of Health and Welfare recorded 990 new COVID-19 cases on Monday, bringing the total during the pandemic to 316,716. The state has recorded 4,133 COVID-related deaths.
Fueled in part by the new, highly transmissible omicron variant, COVID-19 cases in the nation have been surging this month. On Sunday, the federal Centers for Disease Control and Prevention recorded about 165,000 new cases, with the seven-day moving average at nearly 207,000 new daily cases. The number of new daily cases in the nation had dropped below 15,000 in late June and hovered around 65,000 in late October.
With more positive tests being recorded at St. Luke's Wood River, Prudek advised that people take the precautions of getting vaccinated against COVID-19, wearing a mask indoors and at large gatherings outdoors, physically distancing when possible and practicing good hygiene.
Blaine County has the highest COVID-19 vaccination rate in Idaho, with 80% of the population ages 5 and older fully vaccinated. However, Blaine County drops below some other Idaho counties in the percentage of fully vaccinated people who have gotten a booster dose, according to the Department of Health and Welfare. That figure is currently 45%, slightly lower than three other counties.