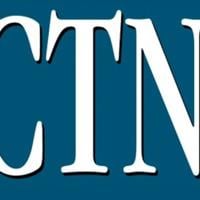 CUMBERLAND — Dietitians at the Giant Company offer free live nutrition classes via Zoom.
"Over the past year, thousands of aspiring chefs of all ages participated in our virtual nutrition classes and we are excited to bring them back and better than ever for 2022," said dietitian Kilene Knitter.
Foodie Fun for Mini Chefs and Families begins at 10:30 a.m. on Mondays. A story is offered while creating nourishing snacks.
On Saturdays at 10 a.m., January classes feature Frozen fun with Olaf personal pizzas and Elsa's frozen blueberry cookies or bake up red velvet sugar cookies and quick homemade pretzels in February.
From wellness workshops every Monday at 7 p.m. to healthy choices for weight control on Wednesdays at noon, dietitians are ready to help. Classes also include better for you baking Wednesdays at 10 a.m. and freezer meal prep classes Thursdays at noon.
February is Heart Month and the dietitians have classes scheduled to showcase tips and recipes. Mondays at 7 p.m. learn more about heart health and how sodium, fiber and fats can all play a role. Every Tuesday at noon, recipes are shared along with pantry suggestions for cooking with canned goods, dried beans and global grains.
All classes are free but advanced registration is required at thegiantcompanynutritionists.eventbrite.com. Customers can earn rewards points when they attend the entire nutrition class.