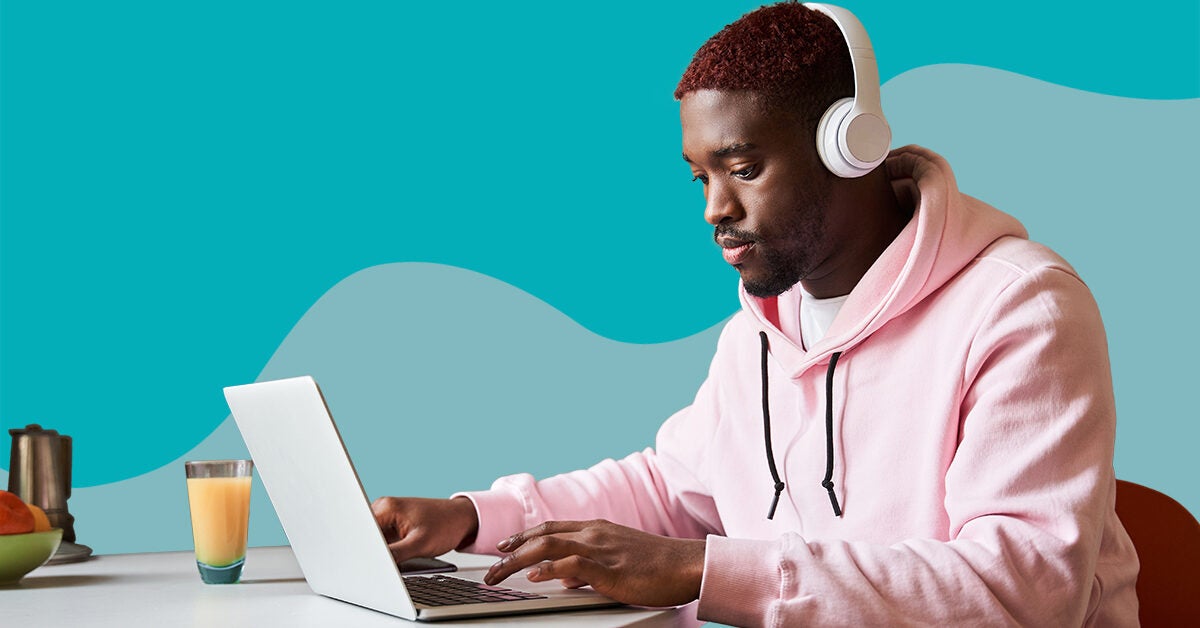 At-home medical testing has changed the face of healthcare in the United States. At-home tests provide fast, accurate access to indicators about several conditions, including high cholesterol.
High cholesterol is common, affecting around 78 million U.S. adults. Children can also have it: Seven percent of U.S. children and teens, from ages 6 through 19, have high or borderline high cholesterol.
High cholesterol increases your risk of heart disease, heart attack, and stroke. Luckily, there's a lot you can do to reduce high cholesterol.
At-home testing is a tool that can provide clarity about your cholesterol levels and risk of heart disease. Knowing your numbers may be a catalyst for making healthy changes, such as exercising regularly and eating a balanced diet.
Read on to learn about the best at-home tests for checking cholesterol levels.
High cholesterol has no telltale symptoms. Without testing, you may not know you have this condition until you have a heart attack or stroke.
Home tests don't take the place of a doctor's care. However, they can provide information about your cholesterol level between appointments.
If you've changed your exercise or eating habits, an at-home test can let you know whether you're on the right track. At-home testing can also help you determine whether a prescribed medication is working the way it should.
At-home testing may be less expensive than seeing your doctor, especially if you have no health insurance or a high deductible plan. If cost has been keeping you out of your doctor's office, at-home testing has clear benefits.
Results accuracy was our main concern. Taking a test that provides the wrong information is worse than taking no test at all.
We chose a variety of test types, including some that get sent to a laboratory for analysis, and some that are read by meters at home. We offered a range of price points to fit multiple budgets.
We also read online reviews to determine whether users find the tests easy to use and accurate.
Price guide
At-home cholesterol tests vary considerably in price. For this list we've indicated cost as follows:
$: under $100
$$: $100–$300
$$$: over $300
Best medical follow-up
Price: $
This at-home cholesterol kit measures:
cholesterol
total triglycerides
HDL (good) cholesterol
LDL (bad) cholesterol
HDL percentage of total cholesterol
To use the test, you'll take a blood sample at home and mail it the same day, in a biohazard bag, to the address provided for analysis. LetsGetChecked uses CLIA certified and ISO accredited labs to analyze results. These are the same labs used by doctors and hospitals. Your results will be ready in 2 to 5 days.
Before taking your sample, you'll activate your kit online or through an app. Utilizing the activation and identification numbers on your kit will ensure that your test identity and test results are secure.
If your results show that you have high cholesterol, a nurse will contact you to explain your numbers and discuss possible next steps.
Best personalized report
Price: $
This budget-priced laboratory test measures:
total cholesterol
mathematically calculated LDL cholesterol
HDL cholesterol
triglycerides
To use this test, you'll take a blood sample at home and send it to a lab in the biohazard envelope provided. Your test will be analyzed in a CLIA certified laboratory and reviewed by an independent, board certified doctor who practices in your state of residence.
Before testing, you'll register your kit online. Everlywell is HIPAA compliant and uses state-of-the-art, bank-grade encryption to protect your identity and results.
Your test results will be sent to your device within several days. You'll also get a comprehensive, personalized report that explains what each number means. Actionable suggestions for reducing cholesterol will be included in your report if your numbers are higher than they should be.
Best for testing cholesterol and blood sugar levels
Price: $$$ for analyzer (test strips sold separately)
This at-home test measures:
full lipid panel (total cholesterol, LDL, HDL, and triglycerides)
glucose (blood sugar)
This battery-operated, handheld meter was designed for use in medical offices. According to the manufacturer, it uses the same technology laboratories use to analyze blood samples.
The meter reads and analyzes a blood sample on an inserted test strip. It produces results on the screen within 90 seconds.
You'll use a lancet and capillary rod to get your blood sample. A drop of blood is placed on a test strip, which is then inserted into the meter. Each level you measure, including LDL, HDL, and glucose, will require a different test strip. One finger stick provides enough blood to test for every marker.
If you have concerns about blood sugar and cholesterol and wish to test often at home, this meter may be an appropriate choice for you.
It comes with a 1-year factory warranty.
Learn more at PTS Diagnostics.
Best for fast results
Price: $$
If you don't need blood sugar testing, you may prefer this less-expensive device made specifically for home use. It uses the same technology as the CardioChek Plus but only tests for cholesterol, not glucose.
This complete kit includes everything you need for testing:
handheld, battery-operated meter
nine capillary rods
nine lancets
nine test strips (three readings each) for HDL, total cholesterol, and triglycerides
It provides a large digital readout of your results within 45 seconds of testing. If you prefer a language other than English, you can program the meter to display your results in another language, such as Spanish, German, French, Chinese, and Russian.
Additional test strips are sold separately.
It comes with a 1-year factory warranty.
Best for memory and storage of results
Price: $$
This lightweight, battery-operated meter has a storage capacity for 500 readings. This enables you to keep track of your progress over an extended period of time.
It is approved by Food and Drug Administration (FDA), and is the only test on our list to be approved by the FDA. The kit includes:
handheld meter
10 strips
10 lancets
10 capillary tube rods
extra AAA batteries
instructions manual
It analyzes:
total cholesterol
HDL cholesterol
LDL cholesterol
triglycerides
Results are available within 3 minutes.
At-home cholesterol tests require a small sample of blood. To get your sample, you'll prick your finger with a lancet or lancing pen. Some tests recommend which finger to use.
If you're sending your sample to a laboratory for analysis, you'll fill a small vial with blood and mail it in a biohazard bag enclosed in a return envelope.
If you're using a metered test, you'll place a droplet of blood directly on one or more test strips. The test strip is inserted into a meter that contains a computer chip. The computer in the meter analyzes the test strip and displays your results on a screen.
There are also chemically treated test strips or cards that change color when a blood sample is placed on them. These don't require a meter to read. They're less expensive but don't provide the same level of accuracy.
To get accurate results from any at-home cholesterol test, you must follow instructions exactly. You must also procure your blood sample the right way. According to World Health Organization (WHO) guidelines, follow these steps for getting a capillary blood sample:
Don't use the first few drops of blood. They may contain tissue fluid or debris from sloughed skin. These contaminants will skew your results.
Don't squeeze your finger tightly. This dilutes the blood sample with tissue fluid and can break down or destroy red blood cells, skewing your results.
According to the FDA, at-home tests for cholesterol vary in accuracy from brand to brand. The FDA also states that tests that indicate traceability to a Centers for Disease Control and Prevention (CDC) program may, in some instances, provide more accurate results than other tests.
The best at-home tests for cholesterol will provide results that are about as accurate as testing received in a medical facility. However, it's important that you follow the test instructions exactly, or your results may be skewed.
At-home cholesterol tests are not a substitute for medical care. If you have high cholesterol, talk with your doctor. You may need a cholesterol-lowering medication, such as a statin. Statins work by blocking the production of cholesterol in the liver.
How can I lower my cholesterol naturally?
What you eat is important. Dietary changes to make include eating less saturated fat and trans fats, including processed foods and red meat. You can replace those with foods that are high in omega-3 fatty acids, like salmon. Eating more fiber can also help.
How much exercise is recommended for lowering cholesterol?
Activity and exercise can help raise HDL (good) cholesterol. Strive for at least 20 to 30 minutes a day of brisk walking or other aerobic activities you enjoy.
Does heredity play a role?
It can. High cholesterol can run in families. An inherited disorder, familial hypercholesterolemia, may make it harder for your body to clear LDL (bad) cholesterol from your blood.
If heart disease runs in your family, let your doctor know. It's important that your doctor monitor your cholesterol and other heart disease markers as a preventive measure.
High cholesterol is a common condition that can lead to heart disease, heart attack, and stroke.
At-home tests for high cholesterol can keep you informed about your cholesterol levels so you can monitor your progress over time.
At-home tests are about as accurate as laboratory tests done on blood samples your doctor takes. However, at-home tests should not be used as a substitute for medical advice.