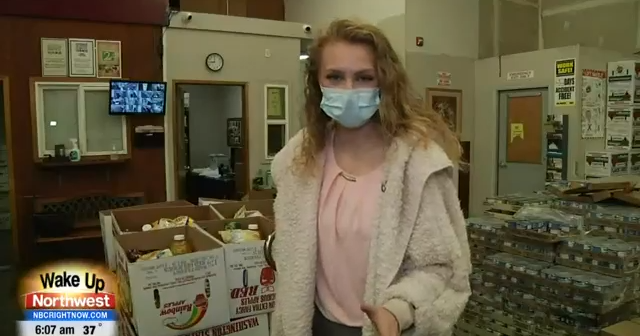 YAKIMA, WA – The OIC of Washington needs volunteers at local food banks. The Yakima food bank serves more families than ever before, said their coordinator, Tania Carrillo.
Their few volunteers are struggling to make enough food boxes, said Carrillo. She said they feed about 300 families every week.
"We are only open once a week; we're usually open twice a week, so that makes clients come more so we run out of boxes," said Carrillo.
Volunteers are needed Mondays, Wednesdays, and Fridays. She said volunteers could pick times that work for them.
"They could do four hours, two hours, three hours, all depends on what time they want to volunteer," said Carrillo.
To volunteer, people must be vaccinated and pass a background check. Call Carrillo for application details at (509) 452-7612.
"It feels good to help your community, giving out to the ones who need it," said Carrillo.
The food bank is open from 9:30 to 11:30 a.m. on Tuesdays for food pick up. They are located at the Yakima Hathaway Campus (1419 Hathaway Street).