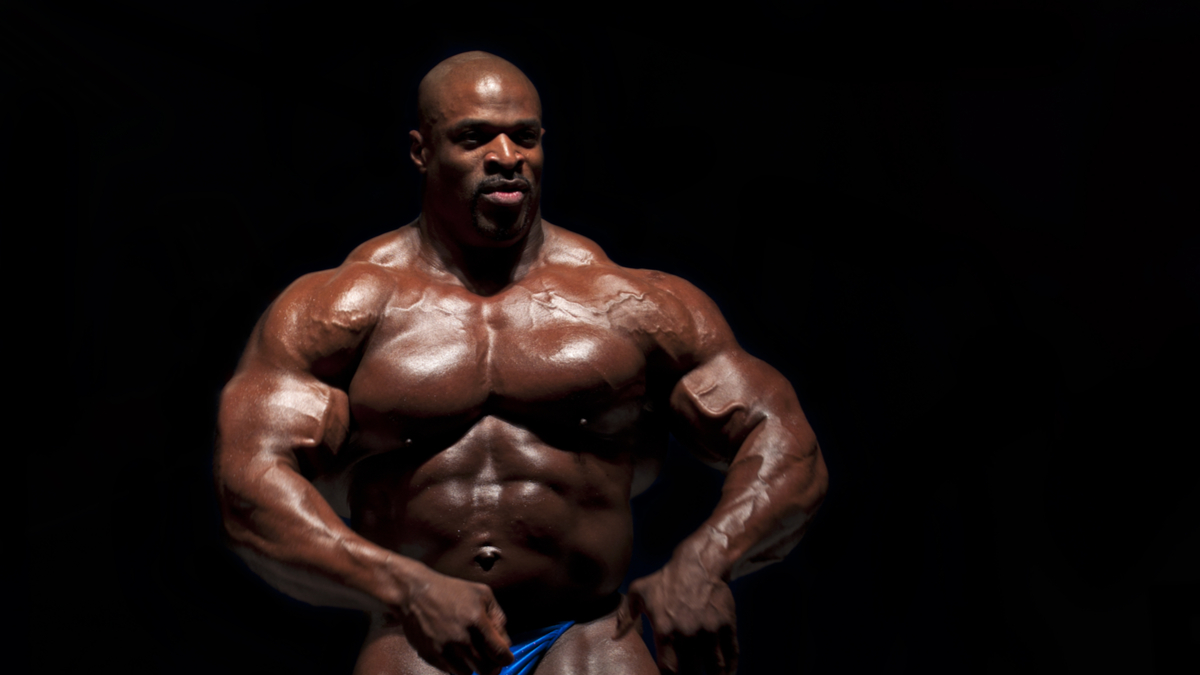 The main goal of a bodybuilder is to look their best when they take the stage. The weights they use on the bench, squat, or other exercises are completely irrelevant when they step in front of the judges' panel. However, many of the most inspiring figures in the sport aren't in their positions solely because of the way they look. They knew how to dominate a weight room as well.
These 10 champions dispel any notion you might have about a professional bodybuilder's physique being all show and no go. Many of them even attribute some portion of their success on the stage to the weights they've lifted in the gym. The athletes featured below are ordered in accordance with the era in which they competed, not by overall strength levels.
Are there other athletes that could've made this list as well? Sure, but these men and women are absolute locks.
Strongest Bodybuilders of All Time
Franco Columbu
The late Franco Columbu excelled in boxing, powerlifting, and bodybuilding. The two-time Mr. Olympia was even in the inaugural World's Strongest Man contest, and has allegedly clean & jerked 400 pounds. Perhaps chief among the Sicilian stallion's many great feats was his monstrous deadlift of 700 pounds for a triple, which he accomplished in 1972. The legendary set can be seen in the video below:
Columbu, a longtime training partner and dear friend of Arnold Schwarzenegger retired from all strength sports after his 1981 Mr. Olympia victory. He passed away in 2019 at the age of 78 after suffering a heart attack while swimming.
Bev Francis
Bev Francis is one of the pioneers for women in both bodybuilding and powerlifting. According to Open Powerlifting, Francis bench pressed 300 pounds in competition in 1980 at the Australian National Championships, the first woman in history to strike that historic benchmark. She also squatted 479.5 pounds in 1983. Both of those lifts were performed with single-ply equipment.
By the mid-1980s, Francis had evolved into an elite bodybuilder, placing as high as third in the Ms. Olympia three different times. However, her love of powerlifting never waned. In 2021, the 66-year-old icon returned to the platform, and she set three Australian world records in the 64-kilogram division of the Masters 65-69 category.
Squat — 95 kilograms (209.4 pounds) — Powerlifting Australia World Record
Bench Press — 60 kilograms (132.3 pounds) — Powerlifting Australia World Record
Deadlift — 120 kilograms (264.6 pounds) — Powerlifting Australia World Record
Total — 275 kilograms (606.3 pounds) — Powerlifting Australia World Record
Francis is best-known by modern fans for the gym she owns in Syosset, New York, but remains a legend for her feats both on stage and on the platform.
Ronnie Coleman
Ronnie Coleman has almost as many great strength feats as he does Mr. Olympia titles. When it comes to strength in bodybuilding, many consider Coleman the strongest ever. Eight hundred pounds for a double in the squat? Done it. Same for the deadlift. Coleman has also taken a pair of 200-pound dumbbells for a ride in the flat bench press for 12 reps, as documented in "The Unbelievable."
What isn't mentioned as often, but should be, is that he then inclined the same weight for six reps, plus one forced rep, in the same workout. The flat press set can be seen at the 4:45 mark in the video below. Skip to the 7:44 mark to see him take them for a ride on the incline as well.
Coleman had dealt with numerous surgeries over the years since his retirement in 2007, but he shared in December of 2021 that he is on the upswing, and he's back up to 285 pounds in bodyweight.
Johnnie Jackson
Texas native Johnnie Jackson made himself famous in both powerlifting and bodybuilding. He trained in the same gym as Coleman, the Metroflex Gym in Arlington, TX. The 2001 National Physique Committee (NPC) Nationals Overall Champion won six titles as a professional. His greatest victory was at the 2017 Arnold Classic South Africa contest. His highest placing at the Mr. Olympia was ninth, which he reached in 2007 and 2012.
One example of his strength prowess could be seen in 2021 at the third Annual IPA Texas Takeover. Open Powerlifting documented that at the age of 50, Jackson deadlifted 744 pounds raw. That didn't approach his all-time non-equipped best of 832 pounds, but it did serve as a testament to Jackson's longevity and durability in both sports.
Stan Efferding
Jackson was at one time called the World's Strongest Bodybuilder, a title he earned officially in 2009 by winning the exhibition of the same name at the Mr. Olympia event. That same year, powerlifting great Stan Efferding earned his pro card at that year's Masters Nationals. One year later, at the 2010 Olympia, Efferding was crowned champion over Jackson in the World's Strongest Bodybuilder exhibition. Efferding put up a monstrous 628-pound bench press and an 800-pound deadlift there to secure the title.
Efferding never won a pro show, and he retired from competing in 2012. He did take his powerlifting career to a new high in 2013 at the SPF March Madness meet. Efferding set the world record for raw total in the 275 pound class with a combined weight of 2,303.8 pounds. His lifts that day are below.
Squat — 865.3 pounds
Bench Press — 600.7 pounds
Deadlift — 837.7 pounds
Total — 2,226.6 pounds
Janae Marie Kroczaleski
An athlete can lay claim to being on a list like this when a basic exercise carries their namesake, and that honor is amplified when it takes custom equipment to perform. Janae Marie Kroczaleski is such an athlete. "Kroc" was a renowned powerlifter, but she became a grandmaster of the one-arm row by putting an explosive spin on it.
The former United States Marine was able to pull a 310 pound dumbbell from arms' length up to a fully contracted position for reps. Kroc utilizes some elasticity, as well as heaps of explosive power, to viciously pull the dumbbell up. The "Kroc Row" marries brute strength with lightning-fast athleticism.
Prior to her transition in 2015, Kroczaleski also competed in the multi-ply division of the 2009 UPA Nationals as a 220-pound lifter. She totaled a massive 2,551.8 pounds at that event, a record that still stands as of Feb. 2022.
Dallas McCarver
In the mid-2010s, Dallas McCarver was considered the next breakout star in bodybuilding. Everything on him was big — big arms, big back, even big calves. The Tennessee native was reminiscent of Ronnie Coleman, and his strength encouraged comparisons between the two. In 2016, McCarver exceeded Coleman's legendary 800-pound deadlift by pulling a whopping 845 pounds. The clip of him hoisting the eight specialty 100-pound plates on the bar from floor to lockout can be seen below:
McCarver tragically passed away in 2017. He was 26 years old.
Hunter Henderson
Hunter Henderson may have had one of the most successful years ever as a strength athlete in 2021. She started the year at the Kern US Open in April, where she took two all-time world records (ATWR) in the 75-kilogram division. Check out the summary of her day below:
Squat — 295 kilograms (650 pounds), new ATWR
Bench Press — 147.5 kilograms (325 pounds)
Deadlift — 260 kilograms (573 pounds)
Total — 702.5 kilograms (1,548 pounds), new ATWR
Fast forward to Jul. 31, 2021, and Henderson was standing onstage in the women's bodybuilding division at the NPC USA Championships. She would leave that stage with first place honors as well as an IFBB Pro League card. She very narrowly missed qualifying for the Olympia at the Tampa Pro, but if her momentum is anything to go by, she'll be on bodybuilding's biggest stage in no time.
Nick Walker
Nick Walker has received a lot of fanfare since turning pro in 2020, and it is more than warranted. Winning both the New York Pro and Arnold Classic in 2021 says all that needs to be said about "the Mutant." Fans that have followed him prior to his meteoric rise to fame remember when he would dominate heavy weights on multiple movements in the gym.
In 2020, Reel Muscle captured footage of Walker taking 225-pound dumbbells up for five reps on the incline dumbbell press. Future 212 Olympia champ Shaun Clarida can be seen looking on in amazement. The incredible set begins at the 3:17 mark:
Amanda Kohatsu
Henderson wasn't the only powerlifter to go pro in bodybuilding in 2021. Amanda Kohatsu won her IFBB Pro Card in both Figure and Women's Physique at the 2021 NPC National Championships. Prior to her posing onstage, she was putting in work on the platform as a powerlifter. Her best performance to date was the 2019 USPA Lock It Out Desert Wars meet:
Squat — 192.5 kilograms (424.4 pounds)
Bench Press — 107.5 kilograms (237 pounds)
Deadlift — 222.5 kilograms (490.5 pounds)
Total — 522.5 kilograms (1,151.9 pounds)
Kohatsu had yet to make her pro debut as a bodybuilder, but thanks to her experience in her first sport, no weight is safe when she sets foot in the gym.
The Strengths of Size
There's no denying that bodybuilding is a gun show. Big arms pack a punch on stage, but how many competitors can back up their pumps with the firepower to boot? Achieving impressive muscularity is one thing, but putting it to good use in the gym is a different beast altogether. From Columbu to Coleman and everyone in between, there's mountains of evidence here pointing to the simple fact that training hard and heavy pays off when it comes time to take your shirt off.
Featured Image: B. Stefanov / Shutterstock