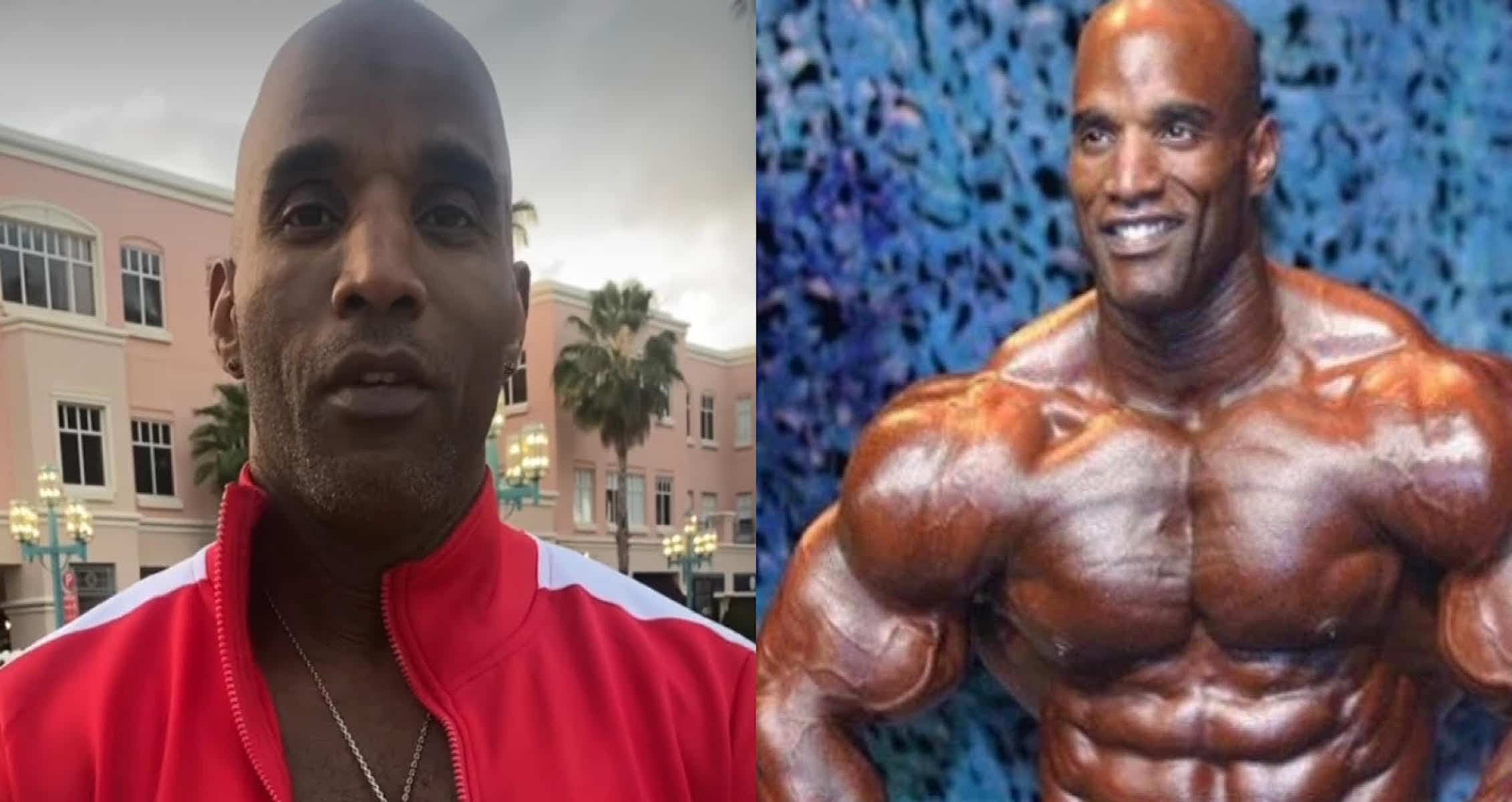 Darrem Charles will make his return to the bodybuilding stage when the Masters Olympia returns.
It has been one week since Olympia President Jake Wood announced a plan to bring back the Masters Olympia in 2023. Bodybuilders are already planning to make a comeback to the event. Most recently, Darrem Charles announced his return to the bodybuilding stage during the Masters Olympia.
Charles took to Instagram to make the announcement and reveal that he is in training. The return of the Masters Olympia is big news that will attract more talent back to the stage.
"I'm making this announcement to let everybody know. Darrem Charles is throwing his hat back in the ring. I'm coming guns blazing. Alright, see you guys at the Olympia."
Wood discussed that the return of Masters Olympia has been in the works but kept running into issues. It would be too quick of a turnaround to bring it back in December so 2023 seems like the target year.
"I've heard about it. You guys have probably heard about it by now. The Masters Olympia is probably going to be back. Yeah, I'm kind of already in training, kind of gearing up. So everybody who wants to come in and wants to do their thing, I'm not coming in to lose. But yeah, I'm excited about it. It's going to happen."
At 52 years old, Darrem Charles has been training to put together a championship physique. He began competing in bodybuilding at a young age and it began with a win at the 1986 World Natural Bodybuilding Federation. He would then go onto win the 1992 World Amateur Championships, Light-Heavyweight before putting together some consistency.
Charles continued to compete on a consistent basis until 1995, where he appeared in his first Olympia and Arnold Classic. This would be one of nine Olympia appearances for the bodybuilder from Arouca, Trinidad. He has 14 professional victories in his career, highlighted by two Toronto Pro wins and a New York Pro title in 2005.
Darrem Charles made the switch to compete in Classic Physique and Men's Physique in 2016. He would compete in eight shows after making the switch before his final competition in 2017. This was a first place finish during the Karina Nascimento Pro. Now, Charles has a plan to return to the stage and do what he loves most.
The 2023 Masters Olympia has a chance to bring plenty of excitement back. Charles is one of the first competitors to announce his return to the stage and will likely not be the last.
For more news and updates, follow Generation Iron on Facebook, Twitter, and Instagram.