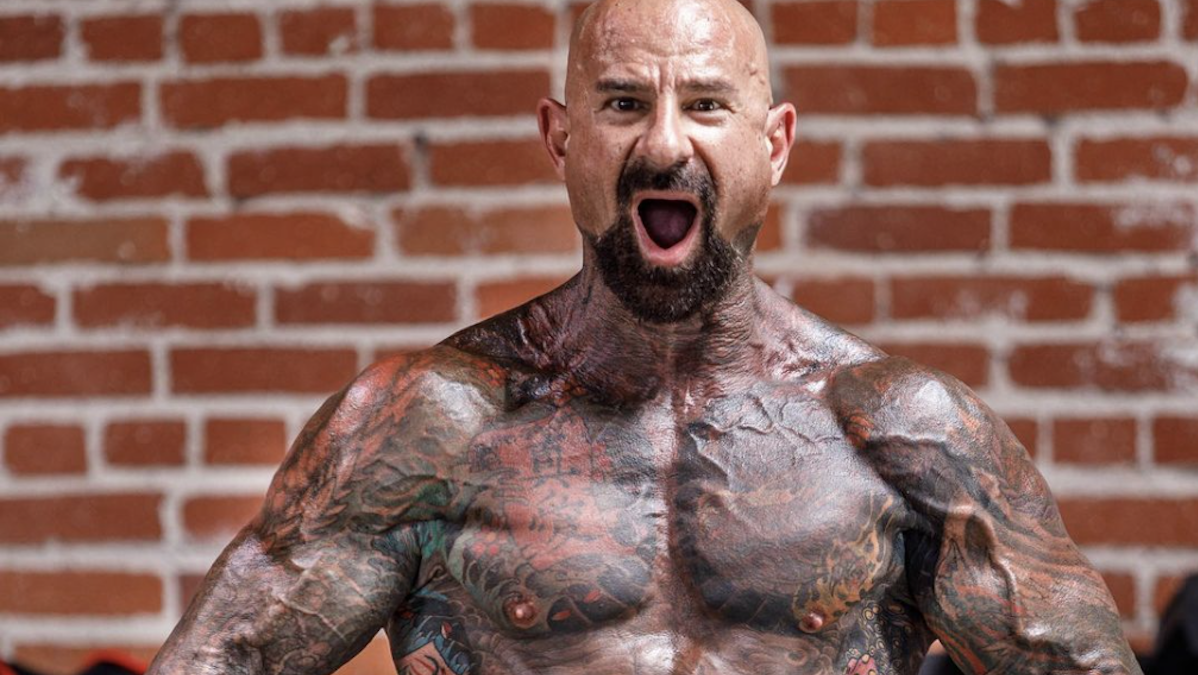 Episode 10 of the interview with exercise physiologist Jim Stoppani by Generation Iron and BarBend aired on April 25, 2022. Moderator Vlad Yudin inquires about the current state of competitive bodybuilding and the drug use necessary to compete at the sport's highest level.
Stoppani, who has competed as an amateur bodybuilder previously in his career, recognized the mental aspect of bodybuilding and the importance athletes ascribe to putting on additional muscle mass to advance in the sport.
It is the most critical thing in your life. It consumes you.
Check out the entirety of episode 10 below, courtesy of Generation Iron's YouTube channel:
[Related: Breon Ansley's Next Bodybuilding Competition is the 2022 Tampa Pro]
One of the ongoing issues within bodybuilding is the use of drugs and their potential link to illness and premature death. In recent years, there have been many tragic deaths of bodybuilders who have passed relatively young, including Cedric McMillan, George Peterson, Shawn Rhoden, and John Meadows, among others.
Stoppani does not believe that the sport is pushing athletes to take performance-enhancing drugs but rather the mindsets athletes have to further their physiques. The notion that if a bodybuilder is committed to achieving, for example, the combination of five percent body fat at 300 pounds, they "will do anything."
You can't understand the mentality of these people until you've done it.
For female bodybuilding, in particular, Stoppani suggests that the financial benefit of competing at the elite level and the respect for them within the bodybuilding community itself is lacking. However, they still endure the hardships of training and dieting for the best possible physique they can.
I have nothing but respect for everyone at every class.
While he understands and respects the athletes' desire to chisel their physiques to their limits, Stoppani does agree that the dangers of drug use are present. However, he doesn't believe it to be any more dangerous than the undertakings of other athletes, likening it to driving in a Nascar race.
[Related: Bikini Olympia Champion Janet Layug Has Entered the 2022 Pittsburgh Pro]
Stoppani compares bodybuilding as a dangerous endeavor to all sports with high stakes that compel athletes to strive to be the best.
You don't stop when you want to be the best. You do everything you can.
Stoppani extends his support for the mass monsters because he feels that those athletes want to be that big. Again, bodybuilders' use of drugs, in Stoppani's view, is not a result of needing to use them to compete but rather a desire to use them to achieve their goal physiques.
Stoppani is a fan of bodybuilding, noting how impressed he is when he sees two-time Mr. Olympia champion Mamdouh "Big Ramy" Elssbiay's quads. While the use of drugs continues to be a hot topic of debate, particularly with so many athletes passing away young, Stoppani is of the mind that it is not a problem with the sport but a part of elite bodybuilders' mindsets to achieve greatness at any cost.
Featured image: @jimstoppani on Instagram