With spring here and summer fast approaching, downtown Port Huron will be bustling with activities, events, and people enjoying the unique hometown vibe. Port Huron Nutrition, a new addition to the area offering healthy meal replacement shakes, energizing teas, and protein-packed coffee is ready to help visitors cool off with a refreshing beverage.
Owners Clifton and Lindsey Jackson, of St. Clair Shores, Michigan, began their journey as business owners with the goal of offering a healthy lifestyle to the community.
"We wanted to cater to the Port Huron community because Clifton grew up here and I also have family and friends in the area. My passion for as long as I can remember is helping people. Anything I can do for someone to help them out, that's what I want to do, so nutrition and exercise are ways that we are able to do that," Lindsey says.
The Jacksons met each other in college, got married, and started a family. Clifton says their two children are excited about the business and they hope to pass it on to them someday.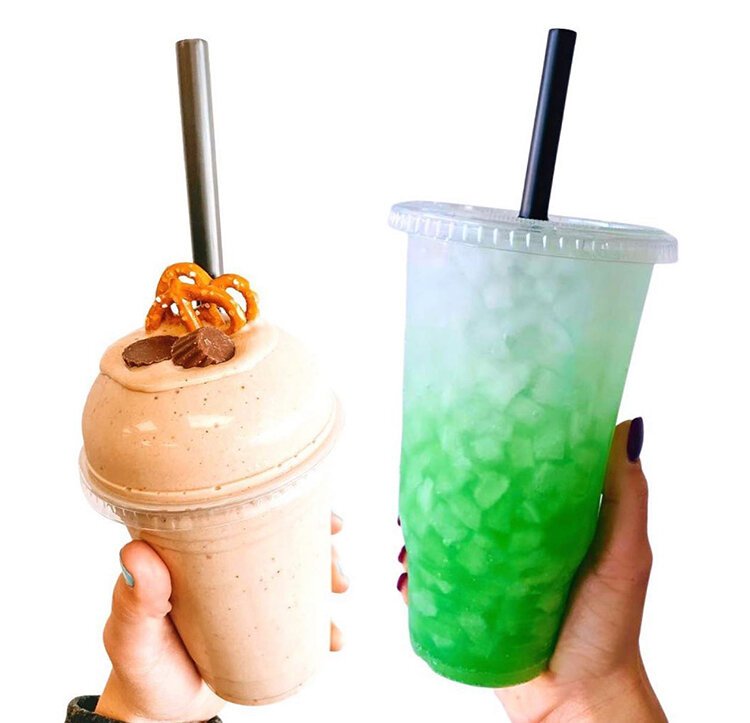 "Building an empire for our family and creating generational wealth, that's something that is also important to us, and another reason for us starting this venture," says Clifton.
Located at 506 Quay Street, Port Huron Nutrition has a wide selection of beverages that are not only delicious, they also offer specific health benefits such as an immunity boost, energy, and fat-burning properties.
"Our drinks are jam-packed with multiple supplements and contain less sugar than a banana. Lots of places may claim to have healthy products or options, but how much sugar is really in it? All of our teas are sugar-free. We offer a fat reducer option as well for our drinks, and we have protein coffee for those who want to enjoy a nice cup of coffee while also providing the muscles that needed protein for those after gym workouts in the morning," Clifton says.
Not only will they be offering their healthy drinks to the public, but they are also partnering with other local businesses focused on building a healthier community. "Fit Club" is a program that combines a workout routine along with pre and post-workout beverages.
"To balance out your overall healthy lifestyle we have partnered with Riverside Sports Academy and their instructors. We start the program with one of our pre-workout mega teas, then we do our workout class, we follow up by hanging out at our location here, and drinking our post-workout meal replacement shake. It's $20 per session at the moment, but we will see how things evolve from there," Lindsey says.
Port Huron Nutrition had its soft opening Monday and is planning to have a grand opening later this summer. So, if you're looking for a healthy spot to hang out and get a beautiful view of the water, look no further.