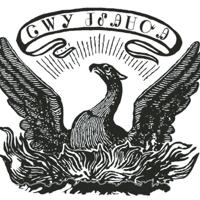 OKLAHOMA CITY – Women's Health Month is the perfect time to raise awareness of health issues affecting women and to encourage healthy lifestyle changes.
Oklahoma City Indian Clinic, a nonprofit clinic providing health and wellness services to American Indians in central Oklahoma, promotes health and wellness for women of all ages year-round, but especially during Women's Health Month held in May every year.
"Regular checkups and preventative screenings are the best start to living a healthier lifestyle, no matter your age," said Janice Hixson, MD, OKCIC's Chief Medical Officer. "Talking to your provider annually will help you stay on track for your vaccinations and important tests, like paps and cholesterol screenings."
According to the Centers for Disease Control and Prevention, one in eight women will be diagnosed with breast cancer in their lifetime. Mammograms are an important regular screening for women ages 40 and up. Regular mammograms can help your provider find breast cancer early, when it is the easiest to treat. Symptoms to watch for include a new lump in the breast or underarm, thickening or swelling of the breast skin, irritation or dimpling of breast skin, breast pain and nipple discharge other than breast milk. These symptoms can occur with other conditions, but you should contact your provider if you experience them.
Regular screenings aren't the only way to stay healthy. Getting between seven and nine hours of sleep every night, 30 minutes of physical activity every day, and eating plenty of fruits and vegetables, and avoiding alcohol and drugs are all actions you can take to improve your health. If you currently smoke, make plans to quit.
"Improving your health starts with taking small steps in your daily life," Hixson said. "Start with one simple change, then slowly add more to avoid becoming overwhelmed. Changing your lifestyle can seem
intimidating, but taking small steps makes your health goals more attainable."