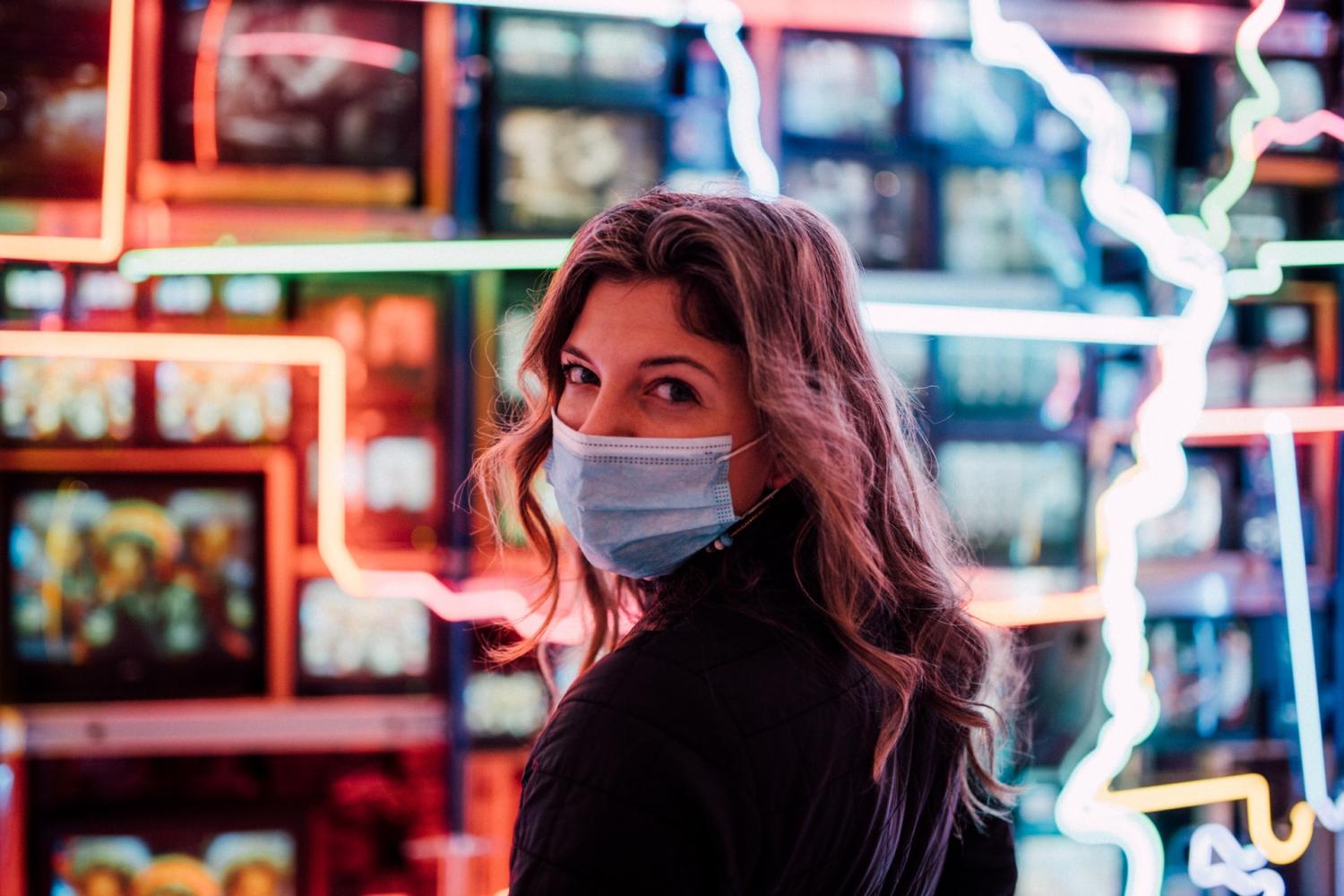 It may seem like a bad dream, but it's for real. The COVID-19 virus is surging yet again. New variants like the Omicron BA.5 subvariant are raging through unvaccinated populations in the U.S. and elsewhere around the world. The variants are also pushing through the immunity barriers of vaccines and previous infections. As summer fades into winter, public health experts worry that the pandemic will explode again, and employers should start taking steps now to protect their employees, customers and clients.
On COVID-19, It's déjà vu all over again
Clinic-based COVID-19 testing has been falling out of practice, which means that the number of confirmed positive cases understates the extent of the resurgence. A more accurate indication is the presence of the virus in wastewater, which the U.S. Centers for Disease Control (CDC) adopted as an early warning system during the first outbreak in 2020.
"Data from wastewater testing support public health mitigation strategies by providing additional crucial information about the prevalence of COVID-19 in a community," CDC explains, noting that "wastewater surveillance captures presence of SARS-CoV-2 shed by people with and without symptoms."
"By measuring SARS-CoV-2 levels in untreated wastewater over time, public health officials can determine if infections are increasing or decreasing in a sewershed," they add.
On July 26, Fortune Magazine reported on a wastewater surveillance partnership between Stanford University, Emory University and Alphabet's Verily precision health branch (formerly Google Life Sciences). According their data, COVID in many locations throughout the U.S. is at or around levels seen during the initial Omicron surge in January, which was the most recent peak level of the pandemic.
That trend is consistent with online COVID-19 trackers, such as the daily updates provided by NBC News, which indicate a recent uptick in hospitalizations and deaths.
Help is on the way
The good news is that the current COVID-19 vaccines are still highly effective at preventing severe symptoms leading to hospitalization, long term illness or death from the new variants.
In addition, last month the U.S. Food and Drug Administration advised manufacturers to create a new "bivalent" booster shot focusing specifically on the BA.4 and BA.5 Omicron subvariants. Contingent on FDA and CDC approvals, plans are already in motion to distribute a total of 171 million doses of the new bivalent vaccines from Pfizer and Moderna this fall and winter.
The plans also include an option to purchase an additional 600 million doses from the two companies combined. However, that additional purchase would require approval from Congress.
How long is long enough?
Until more effective vaccines against the variants are available, employers need to reassess their COVID-19 safety precautions. That includes the length of time employees should isolate after testing positive for the virus.
At the beginning of the outbreak, isolating for 10 days or more was advised. However, based on the growing body of knowledge about infection risks, last December CDC recommended shortening the isolation period to five days, followed by five days of wearing a mask when around other people.
"The change is motivated by science demonstrating that the majority of SARS-CoV-2 transmission occurs early in the course of illness, generally in the 1-2 days prior to onset of symptoms and the 2-3 days after," CDC explained.
That seems straightforward enough, but it's not a cookbook recipe. Even though the risk of transmission drops off quickly, a certain measure of risk is still present, and employers need to take that into consideration.
One helpful tool is an online isolation calculator created by CDC. It is designed for use by the general public, to help tailor the isolation period to the particulars of an individual case.
Employers can also follow the guidance provided by President Joe Biden, who contracted COVID-19 in July.
The president prepared for a minimum of five days in isolation, in accordance with the general guidelines, but he also made it clear that he would remain in isolation until testing negative.
"Consistent with White House protocol for positive COVID cases, which goes above and beyond CDC guidance, he will continue to work in isolation until he tests negative. Once he tests negative, he will return to in-person work," read the official White House statement on July 21.
A guidebook for employers on COVID-19
President Biden tested negative after the fifth day of isolation. Since then, he has used his case as an opportunity to remind the public – including employers — about common sense steps to reduce the spread of COVID-19, and to prevent serious illness or death from COVID-19.
He presented the information in his first official remarks after returning from isolation on July 27, at a public event in the Rose Garden.
In summary, the guidelines for employers are: continue to take COVID-19 seriously; isolate when necessary; work remotely when warranted; ensure proper ventilation in the workspace (employers should also attend to overall wellbeing in the workspace); see to it that employees have access to free home test kits, available through online order at covid.gov; advocate for masks to reduce the risk of infection in crowded indoor spaces (including masks in the workspace if necessary; and, educate employees about Paxlovid and other antiviral treatments, as Paxlovid can be dispensed at many pharmacies without a doctor's prescription.
In addition, employers continue to advocate for vaccination. In particular, ensure that vaccinated employees are up to date on their booster shots. A convenient vaccination locator is available at vaccines.gov. Another site, Covid.gov, also provides information on "test to treat" sites where patients can get tested for COVID-19 and receive Paxlovid at the same location (some states also offer free telehealth consultations for Paxlovid).
COVID-19 prevention is for everyone
During his remarks, President Biden also emphasized that his case illustrates the democratic state of COVID-19 prevention and treatment today.
In contrast to the helicopter transportation, extended hospital stay and exclusive drug cocktails needed to treat former President Trump for COVID-19 in the fall of 2020, President Biden had the advantage of widely available new vaccines and booster shots, as well as the widely available drug Paxlovid.
He experienced only mild symptoms and was able to recover in the White House residence and offices while continuing to fulfill his duties as Commander-in-Chief.
"The difference is vaccinations, of course, but also three new tools free to all and widely available. You don't need to be a President to get these tools used for your defense. In fact, the same booster shots, the same at-home test, the same treatment that I got is available to you," he emphasized.
"Get vaccinated if you haven't gotten it already. And now, get boosted. Order your free test. And if you get sick and test positive, seek treatment. Take advantage of these lifesaving tools. We have more of these tools than we ever had before," he added.
That's a message every employer should know by heart.
Image credit: Heather Morse via Unsplash