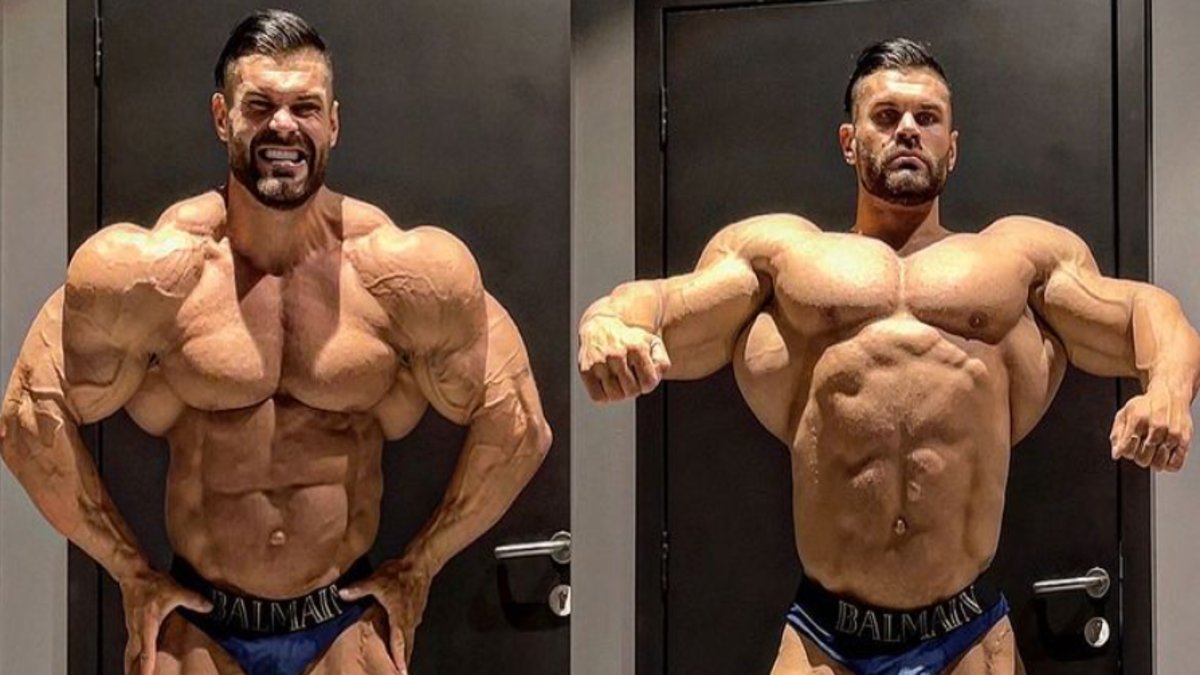 The 2022 Yamamoto Nutrition Pro was held on Sunday, Sept. 11 in Milan, Italy. There were four contests held — Men's Open, Classic Physique, Men's Physique, and Bikini.
The winners of each contest earned qualifications to the 2022 Olympia, scheduled to take place Dec. 16-18, 2022 in Las Vegas, NV.
[RELATED: Big Ramy Machine Presses 440 Pounds for Reps During Olympia Prep With Bodybuilder Dennis James]
The men's results are below.
2022 Yamamoto Nutrition Pro Men's Open Results
Vladyslav Suhoruchko
Mohamed El Eman
Andrea Muzi
Jamie Christian-Johal
Roman Fritz
Pasquale D'Angelo
Harry Harris
Anton Bippus
Mustafa Yildiz
Fabio Romagnolo
Winner
—

Vladyslav Suhoruchko

There was a lot of buzz about Suhoruchko on social media, but the question was if he could be conditioned and ripped to showcase his mass. He clearly was because the judges gave him a perfect score.

His abs were shredded and he looked impressive in every pose he hit. He is now going to make his Olympia debut as a result of his first pro victory. There is no word if he will compete again before the Olympia as of this writing.
Second Place
—

Mohamed El Eman

El Eman was one of the favorites for this contest, but he left the stage with his second career runner-up finish. It wasn't a matter of him not being his best, but the winner was simply bigger and better on this day.

With the Olympia approaching, he will need to find more shows to enter if he wants to make it to the big show in Las Vegas.
Third Place
—

Andrea Muzi

Muzi had been in the hunt for a win on a few occasions, but he hasn't been able to seal the deal. He'd been criticized in the past for being inconsistent with his look onstage.

[RELATED: Check Out Brandon Curry and Nick Walker Train Shoulders Together]

He had a lot of support from his home country fans, but the judges felt he was third best on this day. The good news is this placing keeps him in the top three of the Olympia Qualification System.
Other Divisions
The second through fifth place finishers in all divisions earn Tier 4 points in the Olympia Qualification System. The top three finishers in that system for each division will also be invited to compete in the Olympia. Those points are as follows.
Second Place

—

4 points
Third Place

—

3 points
Fourth Place

—

2 points
Fifth Place

—

1 point
The top finishers for Classic Physique, Men's Physique, and Bikini are below.
Classic Physique
Christian Zagarella
Valeri Enchev
Siem Goosens
Richard Nagy
Edoardo Ciocchiti
Jabar Al Kuwari
Simone Bestagno
Men's Physique
Jeffrey Darko
Chao Peng
Emile Walker
Victor Ramirez
Andrea Antonelli
Andrea Migglano
Omar Sulelman
Lorenzo Giachetti
Guiseppi Riserbato
Tyler Smith
Bikini
Rukiye Solak
Kerry Sexton
Jessica Kavanagh
Renata Nowak
Margherita Todeschini
Martyna Derlat
Guiditta Taccani
Vania Maria Mesquita
Featured Image: @suhoruchko on Inatsgram