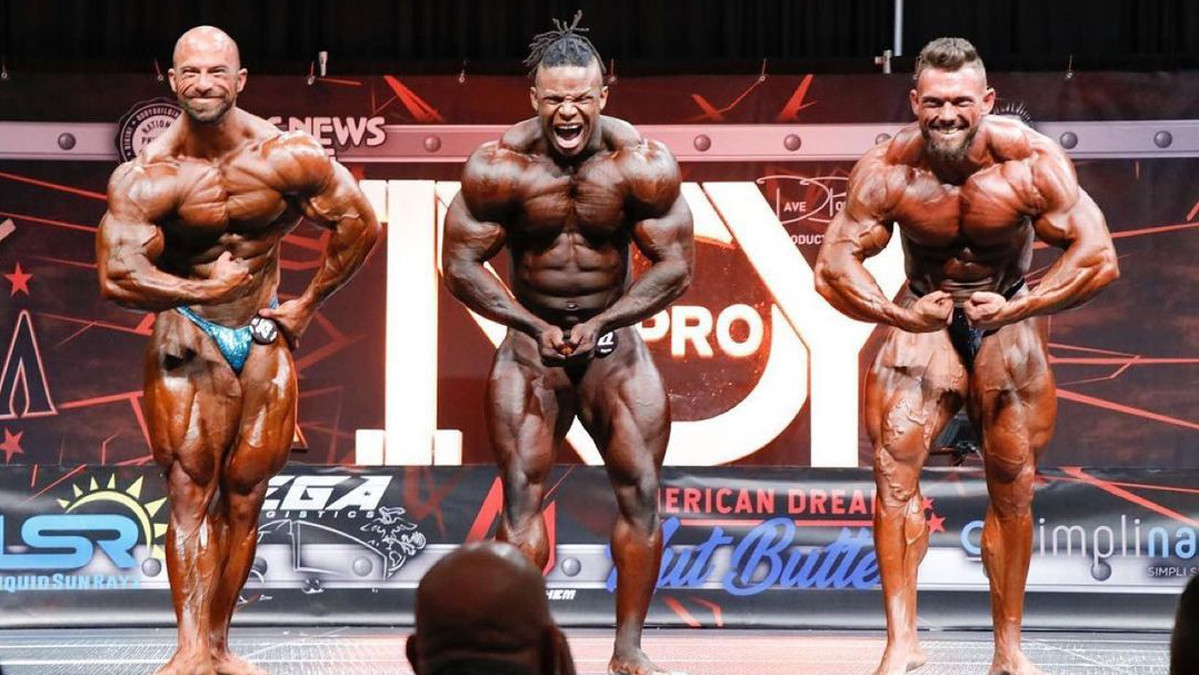 Bodybuilding promoter Dave Bowers has announced that the Indy Pro, his IFBB Pro League bodybuilding contest, has come to an end after running four shows from 2018 to 2022. In addition, his production company — which held various National Physique Committee (NPC) shows in the Indianapolis area — will also close down.
Bowers announced the decision on Sept. 15, 2022, emphasizing a need to focus on other areas of his life.
[Related: Every Winner of the Mr. Olympia Bodybuilding Competition]
"[It's] been a wonderful seven years getting to know so many great athletes, sponsors and spectators," Bowers wrote in an Instagram post. "We're blessed that the IFBB & NPC supported us every step of the way. This decision is solely based on the need to focus my time on our logistics businesses, employees, and family."
Bowers began promoting NPC amateur contests in 2016 before starting the Indy Pro in the spring of 2018 (NPC News Online has contest history for the Indy Pro starting in 2018.) Steve Kuclo won the Indy's first Men's Open division contest, and Charles Dixon won the 212 show. Kuclo repeated in 2019, while the 212 went to Noel Adame.
The show was canceled in 2020 due to the pandemic, but it returned in 2021. That year saw Justin Rodriguez earn his first professional victory in the Men's Open division, and Tonio Burton won the 212 in his pro debut.
[Related: Embrace the Pump With Hunter Labrada and Brett Wilkin's Biceps and Triceps Workout]
At the final Indy Pro in May of 2022, Blessing Awodibu won the Men's Open division contest, marking his first professional win and qualifying him for the Olympia. Bryan Balzano took the top spot in 212, while Theresa Ivancik won the Indy's inaugural Women's Bodybuilding championship.
Bowers' other shows included the NPC Midwest Battle of the Champions, NPC Indiana State Championships, and NPC Battle of the States. He also worked as a judge for other contests in the area and previously won the Mr. Indiana bodybuilding title in 2016.
There's no word on if another promoter will bring a pro bodybuilding show back to Indiana in the future.
Featured Image: @ifbbindypro on Instagram