The bodybuilding world is full of iconic muscle builders who never fail to impress fans. Jay Cutler is one of them. He filled his journey in the sport with achievements and triumphs. Winning four Mr. Olympia titles, Cutler proved his expertise in bodybuilding. But again, he had to overcome many obstacles to reach the peak of his career. Apart from bodybuilding, Cutler was featured in several fitness magazines and also focused on business later on.
ADVERTISEMENT
Article continues below this ad
While bodybuilding might be interesting and enthusiastic for many, it's also a hazardous sport. Many big and famous bodybuilders passed away not long ago, creating a fear of bodybuilding among people. Former bodybuilding enthusiast Jay Cutler also threw his views regarding the same.
ADVERTISEMENT
Article continues below this ad
Jay Cutler on the recent deaths in bodybuilding
Jay Cutler's muscle power back in time is something noteworthy. He reached heights many can only imagine. Every performance of his was a golden moment for fans, given the aura he carries within himself in addition to his perfectly toned physique.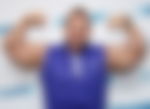 Last year, many bodybuilding icons, who once dominated the sport, left the world behind. Following this, there is terror among bodybuilding enthusiasts since the number of recent deaths in the sport is notable. But what's Cutler's say on this?
"I think people are just running scared at this point, think 'Oh my gosh, bodybuilding is so dangerous.' I think anything in life is, nutrition and whatever else, and we obviously push ourselves," said the American in a podcast.
He added, "I think our biggest fear now is, when you're 290, 5-foot-9 or 10, you're considered obese. So, it puts a lot of strain on the heart."
Shawn Rhoden, aka Flexatron, was the 2018 Mr. Olympia champion. He too lost his life to a heart attack last year. Moreover, elites like George Peterson and John Meadows also departed in 2021.
Is it okay to push the limits?
ADVERTISEMENT
Article continues below this ad
Anything in excess can have a negative impact. Likewise, one must understand and communicate with their body in this sport. Jay Cutler did the exact same. He took retirement at 40 because he knew the consequences of forcing his body till it gives up.
"The truth is, when you start pushing limitations of your physique, it doesn't matter what the age is, the amount of foods we eat is astronomical," the bodybuilder said.
ADVERTISEMENT
Article continues below this ad
Watch This Story: Six Bodybuilders Who Can Defeat 8-Time Mr. Olympia Ronnie Coleman In a Beast-Like Structure
Our body has an optimum level of tolerance for everything. Exceeding the limit or doing less than required, can call for a negative outcome; that's what Cutler said in the podcast.