It is not uncommon when people mistake other people from someone else. But when both of them are celebrated athletes, things start to get a bit complicated, especially in the age of social media. Former American football quarterback Jay Christopher Cutler spent 12 seasons in the National Football League, mostly with the Chicago Bears. On the other hand, we have Jason (Jay) Isaac Cutler who is a retired American professional bodybuilder.
ADVERTISEMENT
Article continues below this ad
Once in 2015, when The Chicago Bears had a bad season, the backlash of frustrated fans was misdirected towards Jay Cutler. Cutler was mistaken for his namesake, who played in the NFC North.
ADVERTISEMENT
Article continues below this ad
Who is the true Jay Cutler?
Born Jason Isaac Cutler, the bodybuilder, 49, changed his name to Jay soon after graduating from high school because he felt Jason seemed "awkward".
Jay won Mr. Olympia titles, which is the bodybuilding equivalent of the Super Bowl, in 2006, 2007, 2009, and 2010,.
DIVE DEEPER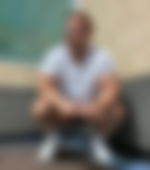 Furthermore, Jay also founded Jaycutler.com in 2000. Before quarterback Cutler, whose middle name is Christopher started his career at Vanderbilt in 2002.
The quarterback did not have much social media presence, while the bodybuilder had over five and a half million Facebook fans.
Fans were angry at the wrong Jason Cutler
The bodybuilder Jay Cutler had previously been the victim of public rage. On numerous occasions, when the quarterback would not perform during a match, Bears fans would flood Jay's social media with comments.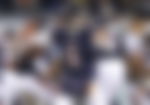 In one instance, when the Bears concluded the season with a dismal 5-11 record and quarterback Cutler was benched in favor of Jimmy Clausen, the bodybuilder faced the brunt.
Watch this story – Jay Cutler at Arnold Classic 2022
ADVERTISEMENT
Article continues below this ad
"It's been a little tough for me sometimes on Twitter, especially on Mondays," said Cutler. "There's … animosity."
It wasn't the first time this had happened. Cutler was aware of his namesake and stated that people are often mistaken. "They turn around and say s**t, 'It's the wrong one."
ADVERTISEMENT
Article continues below this ad
Looking at the brighter side of things, he also added that it helped him get more exposure. The athlete who is now retired has been the face of many fitness magazines.
He has also released a DVD series on his life. With this, fans got to see his rigorous workout regimens, his off-season routines, and the attention he got from fans and other sportsmen. He also endorses various fitness brands and maintains a YouTube channel where he shares nutrition tips.