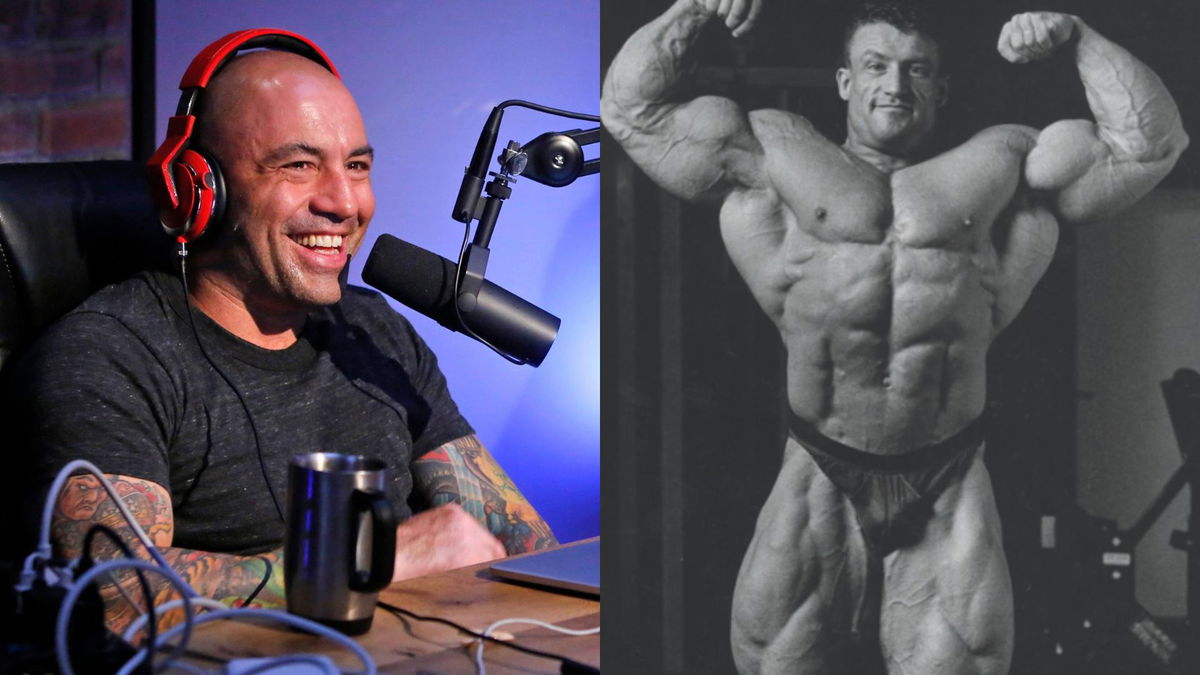 Joe Rogan, the color UFC commentator and the host of the Joe Rogan Experience (JRE) with over 11 million listeners around the world, had a motivational conversation with Dorian Yates, the English bodybuilder. Yates had a successful career with 6 consecutive wins in Mr. Olympia between 1992 and 1997. In the episode #989 of the JRE, Yates had a story that defined what being self-driven toward success is. And he wanted to tell people about it on this episode.
ADVERTISEMENT
Article continues below this ad
Joe was curious to know how Yates came to choose bodybuilding as a career. "It seemed extreme. I came into the sport and I wanted to see what I could do, like take it as far as I could go take it, you know," Yates mentioned.
ADVERTISEMENT
Article continues below this ad
Dorian Yates revealed how he climbed toward success to Joe Rogan
Dorian Yates has the fifth-highest Mr. Olympia wins after Ronnie Coleman, Lee Haney, Arnold Schwarzenegger, and Phil Heath. When Joe asked him what the secret was behind his success, Yates answered that it was all in the mindset. He continued to explain that this determined mindset came from having to look after himself on the streets since the age of 16.
Dorian Yates started going to the gym at Martin's Gym, Birmingham in 1983. "My first routines were three times a week with a two-way split," he reported. He won Mr. Birmingham just 12 months after training. Although, his big win came when he won his first Mr. Olympia in 1992. He then further kept on winning until his retirement in 1997. It has been reported that his retirement was due to the wear and tear of his muscles from rigorous workout routines which resulted in torn biceps and triceps, and acute chronic injuries. Yet, this had not stopped the steel-skinned man from venturing into new things.
ADVERTISEMENT
Article continues below this ad
The Legacy of Dorian Yates Remains
Yates is known as the first "massive monster" in bodybuilding. In 1987 he bought, Temple Gym, and has since opened up four franchises, three of which are located in the United Kingdom. He also continues to be engaged in several athletic companies such as Heavy Duty Inc. which produces athletic wear, and bodybuilding supplement companies, focusing particularly on the DY Supplements. His life and bodybuilding legacy continue to inspire even those outside of the sport, being a true example of a mind that is determined.
WATCH THIS STORY: Joe Rogan reveals the secret to a crippled bodybuilder getting bigger
ADVERTISEMENT
Article continues below this ad
What do you think of Dorian Yates's life and success story? Mention in the comments below.