Dorian Yates is one of the most highly-proclaimed bodybuilders in the history of the sport. His straight six Mr. Olympia wins from 1992 to 97, make him the fifth person to hold a record number of titles. He is also renowned for his wide and thick back. In his recent Instagram post, he shared a brief account of his journey with the sport and how it changed his life.
ADVERTISEMENT
Article continues below this ad
Finding something you can immerse yourself in is a true blessing. "The Shadow" found bodybuilding as a life-changing decision. He put in a combination of passion and practice to reach the pinnacle of the sport. Yates was never satisfied and continued to push harder with his intense and challenging workouts. The 60-year-old reflected on his journey and shared how he made the best use of his naturally gifted physique.
ADVERTISEMENT
Article continues below this ad
Dorian Yates believed in the potential of the sport
The 60-year-old legendary bodybuilder competed against the top names in the field during his prime, including eight-time Mr. Olympia Lee Haney, Chris Cormier, Flex Wheeler, and Shawn Ray. He believed in his vision and had unwavering faith in his potential.
Yates began training at the age of 18 when he was imprisoned for six months. "It was something I was good at," he wrote in the Instagram post. He recounted that they all had to do a circuit around the sports hall. "Naturally, I had a better physique" in comparison to the other guys there. So, he could complete the lap much faster than the others. But the guards wouldn't believe him and made him repeat the exercise.
DIVE DEEPER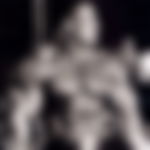 "Bodybuilding was on my mind 24/7." He realized that if he made a sincere effort, he would get great results. "It was all I thought about." He visualized his training and winning contests. He owes greatly to the sport as "It changed my life" from being a regular guy from Birmingham to being recognized internationally.
Yates is a powerhouse of knowledge and continues to inspire bodybuilders
ADVERTISEMENT
Article continues below this ad
Age is just a number and for a person like Yates, the passion for the sport is alive and kicking even at 60. He recently enlightened Junior Mr. Universe Kaya Yusuf with his knowledge of training and posing routines. Yates taught him that the back is the hardest part of the body to train. "Even for pros, they're not all training properly."
ADVERTISEMENT
Article continues below this ad
As an athlete with the spirit to compete against the best, he beat champions like Lee Haney and Kevin Levrone. He wielded his back as the weapon to have an edge over others.
Watch this story: Bodybuilding brothers try their hands on Dwayne Johnsons crushing black adam workout