Mr. Olympia, 2022, is just around the corner. On December 15th, 2022, the most prestigious contest in bodybuilding will begin. This year seasoned veterans like Hadi Choopan, Brandon Curry, William Bonac, and reigning champion Big Ramy will face off against newcomers like Samson Dauda, Andrew Jacked, and more.
ADVERTISEMENT
Article continues below this ad
This week on Denis James' The Menace Podcast, five former bodybuilders turned coaches, including Denis James, picked their top six contenders for the upcoming Mr. Olympia contest. However, only one name was at the top of everyone's list.
ADVERTISEMENT
Article continues below this ad
Bodybuilding legends name their champion
Former "mass monster" Markus Ruhl went first. "Let's start with the winner. It's Big Ramy," said Markus, without wasting a breath. He also didn't hesitate to name the next four. Ruhl placed William Bonac in second place, Hadi Choopan in third, Hunter Labrada in fourth, and Derek Lunsford in fifth. However, he struggled to name his sixth contender, finally settling on Andrew Jacked.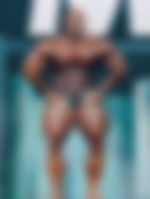 James turned to Ronnie Coleman's Chad Nicholls. "I truly believe (my guys, Big Ramy and William Bonac) are going to be first and second." After putting Hadi in third, he said the judges might put Brandon Curry in fourth. However, he thought Nick Walker deserved fourth place, Hunter Labrada fifth, and Samson Dauda sixth. Dauda's coach, Milos Sarcev, was up next.
However, Sarcev also picked Big Ramy. "Hadi second. William third. Samson fourth," said Milos. He agreed with Nicholls about the judges not placing Brandon below fourth. However, according to his "Vision of bodybuilding," Brandon should be sixth while Derek takes fifth place.
Unsurprisingly Chris Cormier also put Big Ramy in first. He put Brandon in second place, William in third, and Nick in fourth, and moved Hadi down to fifth place. He also agreed with Chad about Samson taking sixth. While the bodybuilders turned coaches didn't agree on all points, one name resonated throughout the conversation: Big Ramy winning Mr. Olympia 2022.
A former Mr. Olympia didn't make the cut
ADVERTISEMENT
Article continues below this ad
All five coaches unanimously agreed Ramy winning his third title in December. However, Milos, Markus, Denis, and Chad were unsure about former Mr. Olympia Brandon Curry. Brandon won the 2019 Mr. Olympia contest. Their opinion of Brandon might surprise many fans since Brandon clinched 2nd place in 2020 and 2021. The American also won this year's Arnold Classic.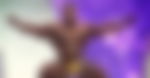 However, four out of five in the group agreed Brandon hasn't addressed his weak links. James and Chad think Brandon's legs continue to be his weak points. Milos said his conditioning could be an issue on stage.
ADVERTISEMENT
Article continues below this ad
Watch this story – 8x Mr. Olympia Ronnie Coleman Disclosed the Amount of Money He Spent on Bodybuilding Competitions During His Career
Do you agree with the bodybuilding veterans? Or do you think newcomers like Samson Dauda have the potential to shock the bodybuilding world?